Comic lovers LOVE comic book-inspired movies. And there's nothing like a good adventure comic book to provide fodder for a visually-stunning blockbuster. Hollywood knows it, and you know it. Remakes, prequels and sequels are all the rage in recent years, and the trend shows no signs of slowing down. With 2012's The Avengers, The Amazing Spider-Man and The Dark Knight Rises bringing in most of this year's buzz, here's a look at 5 superhero flicks to hit the big screen in 2013 (in order of appearance, of course!).
 1. The Iron Man 3
Release: May 3, 2013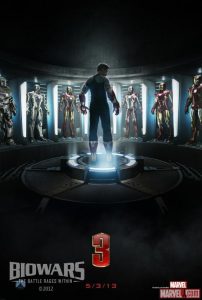 Marvel's star-studded cast includes Robert Downey Jr., Gwyneth Paltrow and Ben Kingsley as terrorist villain, Mandarin. But perhaps even more buzz-worthy is the film's Fan Power Facebook app. Sneak previews are offered to those who "Like" the Iron Man page, which simulates a re-energizing of Tony's Arc reactor. Pretty smart – with 11 million fans to boot.
Trailer: Iron Man 3
2.  Star Trek Into Darkness
Release: May 17, 2013
 
Want the secret to building buzz? Keep the identity of your main villain under lock and key, and drop mysterious hints saying he'll be "a one man weapon of mass destruction." Fans go wild for this type of suspense, and it's working nicely for the latest Star Trek installment. The creators also scheduled a highly-anticipated 9 minute preview of the film, which will run in IMAX 3D theatres before showings of The Hobbit: An Unexpected Journey in December.
Trailer: Star Trek 2
3. Man of Steel
Release: June 14, 2013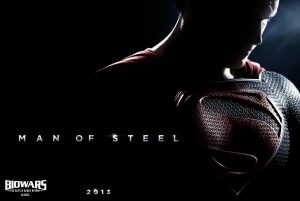 Check out the stunningly dramatic trailer designed to build suspense for the first Superman flick since 2006's flop Superman Returns. It's also the first time Superman will appear without his iconic red briefs, a costume decision made by director Zack Snyder to add a modern twist to a beloved classic.
4. The Wolverine
Release: July 26, 2013
 
Comic book hero goes samurai. The 6th installment in the X-Men film series, this one's highly anticipated for its return of Hugh Jackman as Logan/Wolverine, and its location set in Japan. Lots of buzz leading up to the production of this one, with the original director Aronofsky dropping out midway, and the location getting hit with tsunamis, hurricanes and a nuclear radiation leak.   It will also feature the infamous Marvel villain, The Silver Samurai, who appeared in other comic book series like Spider-Man and Daredevil.
5. Thor the Dark World 
Release: November 8, 2013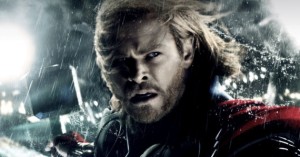 How do you cause controversy – a full year before release? Leak some major spoilers to the web, revealing plot and villain details, of course! Continuing where The Avengers left off, Thor: The Dark World is rumored to be the most brutal battle yet for the hammer-wielding warrior. Natalie Portman is love interest Jane Foster, a soft departure from Padme Amidala and Evey Hammond.
Trailer: Thor the Dark World
No Star Wars??
You may have noticed Star Wars missing from this list. We've got an Eagle Eye on our hands! The truth is, we're already a little sick of all the buzz about Disney purchasing Star Wars. We've also been here before; each new Star Wars film promises to deliver the experience "Like Never Before" and we just don't want to get our hopes up. Of course, we'll be camping out the night before to get a first viewing…but we won't be as quick to admit this in public.
Which comic-book-turned-flick are you most pumped about?