'Tis the Season to indulge in tales of fantasy and adventure, and what's more indulgent than another installment of the Lord of the Rings epic? Wash it down with some behind-the-scenes artwork and a nice cold Game of Thrones lager, and you're good for the holidays.
The Hobbit Makes History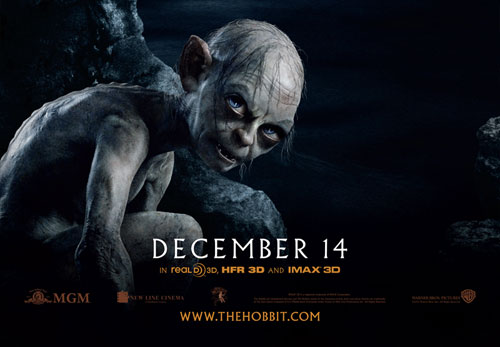 This mid-December weekend marked the release of The Hobbit: An Unexpected Journey, and LOTR fans everywhere rekindled the flame with Gandalf, Gollum and Bilbo Baggins.
The film's release achieved historical success as the biggest opening weekend for December ($84.78 million), surpassing 2007's I Am Legend ($77.2 million). It also brought in more in ticket sales within the than the other LOTR trilogy films within their first three days of release. Not bad for a simple, barefooted fella who measures three feet tall.
Despite these impressive numbers, the film currently has a 65% average score at Rotten Tomatoes. Some critics felt it was too drawn out, but this is to be expected from a Tolkien production. Decide for yourself if you haven't already. At least catch the new trailer.
Behind the Scenes: Middle Earth
True fans can treat themselves to the original illustrations that inspired the films, in "The Tolkien Years of the Brothers Hildebrandt". Available in both digital and print versions, the book showcases the creativity and attention to detail possessed by fantasy artist brothers Greg and Tim Hildebrandt. Makes for a great holiday gift for the devoted fantasy fan.

For Older, Patient Game of Thrones Fans
For an added dash of fantasy-like holiday cheer, feast your eyes (and – if you're 21+ — tastebuds) to 'Game of Thrones' Beer! New York-based Brewery Ommegang teamed up with HBO to create four Game of Thrones-inspired drafts. The first, Iron Throne Blonde Ale, will be available on March 31st with the third season premiere. In the meantime, check out these fictional beer logos by fan and graphic designer Rob Stephens.
Aye!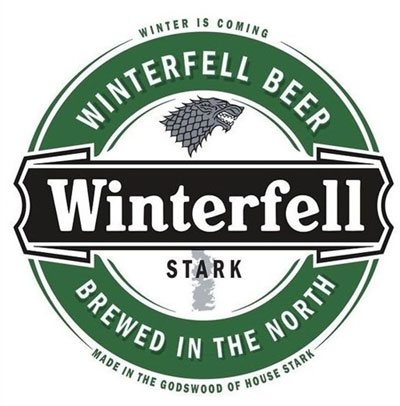 For more seasonal fantasy gear check out our Holiday Gift Guide for the Comic Fan! Happy Holidays!
Categories: