Comic Con is an amazing opportunity for fans to meet the creators behind some of the best comic books, movies, and video games, meet people who are just as passionate as they are, and experience something truly unique. The Biowars team is thrilled to announce that we'll be attending the New York Comic Con October 9th-12th, and geeking out over Biowars and some of our other favorite comics. To get you in the spirit, we've put together a list of our favorite cosplay ideas, since everyone knows you have to dress the part. These characters were selected based on popularity, how easy the costume is to recreate, and affordability.  Browse our list below, and don't forget to check out our online digital comic, Biowars!
Best Cosplay Characters for Men
1) Peter Parker/ Spiderman (duh)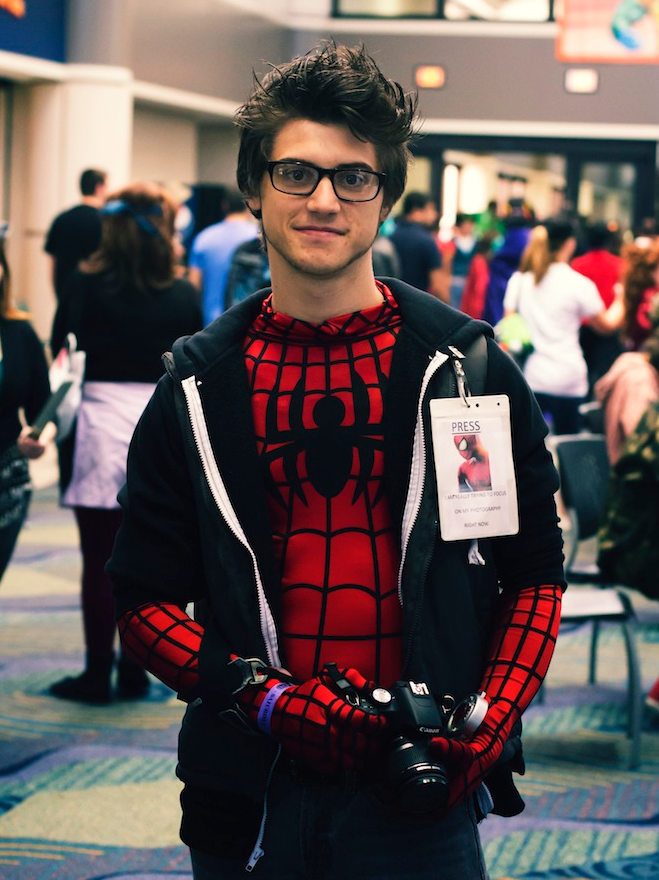 One of the most influential comic book characters ever, Spiderman is not only a great choice for cosplay, but a fairly easy character to recreate. Depending on which version you'd like to be, whether Peter Parker without his suit, traditional Spiderman, or a combination of the two like above, you have a lot of options to individualize your costume. You can go as subtle as you want with this one to save some money for merch while also dressing uniquely. Wearing a hoodie and jeans with a Peter Parker press pass is a great way to become your favorite character without the hassle of finding a Spidey suit.
2. Dr. Who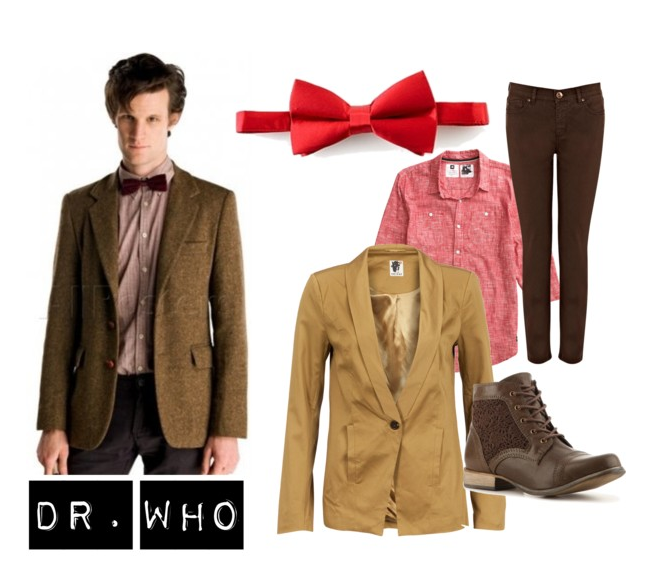 The Dr. Who cosplay costume is all about two things: the signature bow tie and hair. Everything else can be substituted. A blazer, button-down shirt, tight dark pants, and high-top boots complete the costume, but you can variate these colors depending on what you find in local thrift stores and in your closet. As long as you can mess up your hair a bit, part it to the side, and can tie a bow tie, you'll be recognized by everyone at Comic Con.
3. Rick Grimes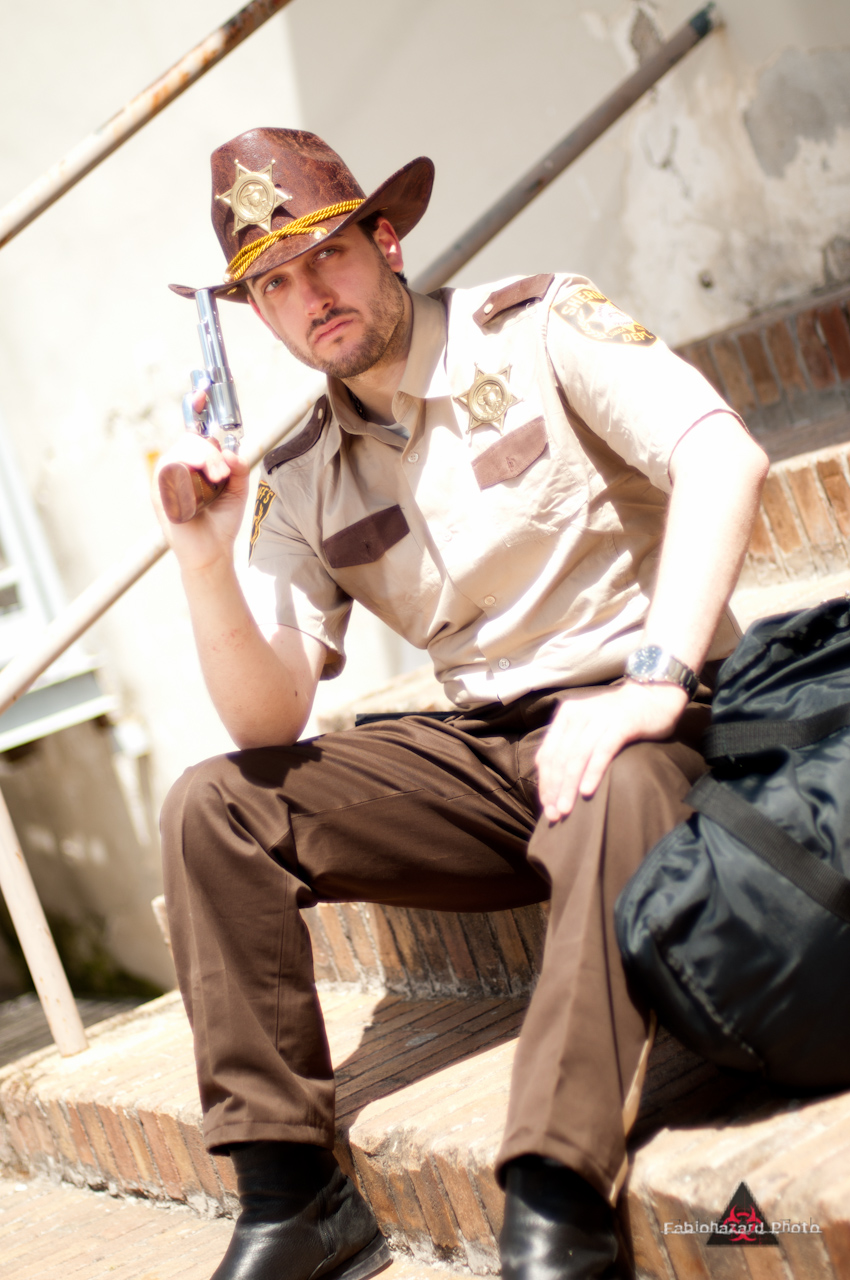 Because it's one of the hottest shows on right now, and a bestselling comic,  it would make sense to show up as Rick Grimes from The Walking Dead, and this is an easier costume to pull together than most. Any sheriff costume from your local Halloween store or online retailer will do you right. Since you don't want your friends to just think you're playing cops and robbers, consider splashing some fake blood on the costume, or, if you have the talent, applying some undead make-up for a twist on a classic character.
4. The Incredible Hulk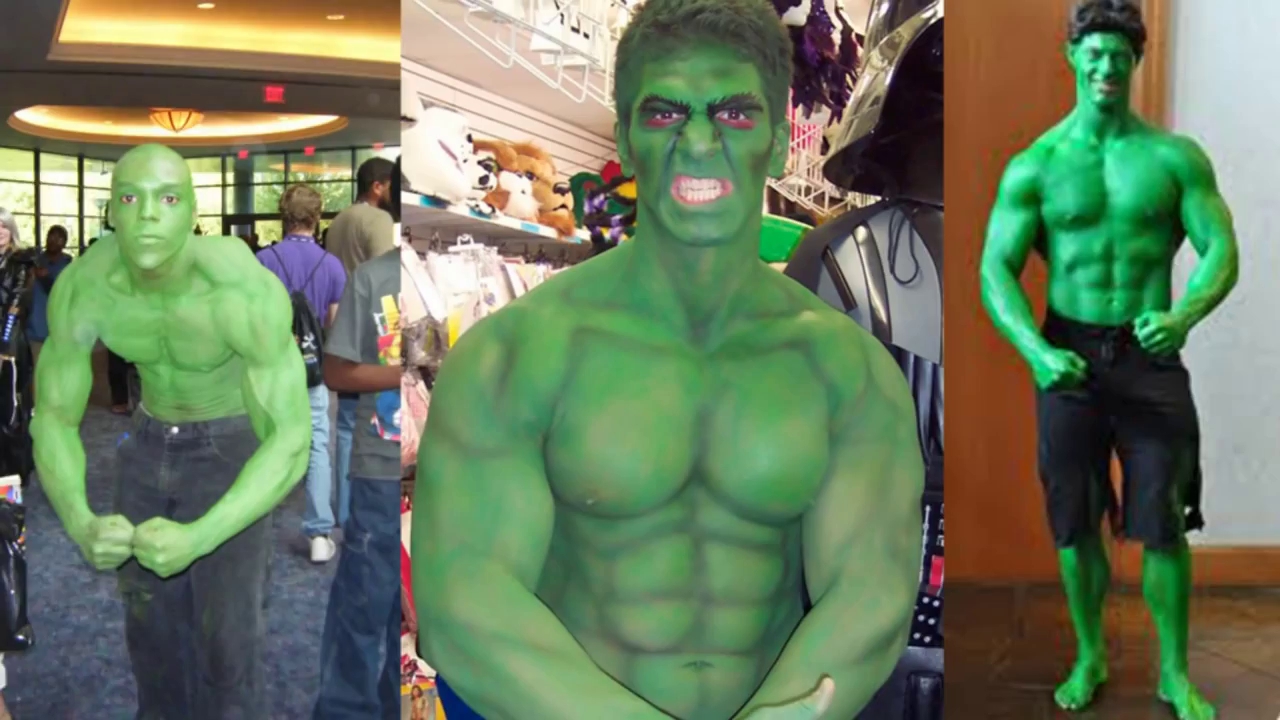 Typically the people who show up to Comic Con as the Hulk have spent the whole year working on their body, but it isn't necessary. In order to complete this look, the only thing you'll really need is some green body paint. Shred up a white t-shrt and throw on some pants, and once you've applied the paint, you'll be ready for the role. His look is so iconic that you could really dress however you liked, as long as you're green. For a twist similar to Spiderman's, also considering dressing in a lab coat with a Bruce Banner ID badge. This way you might stand out more, and get some extra attention when everyone wants to know who you are.
Best Cosplay Characters for Women
1. Mary Jane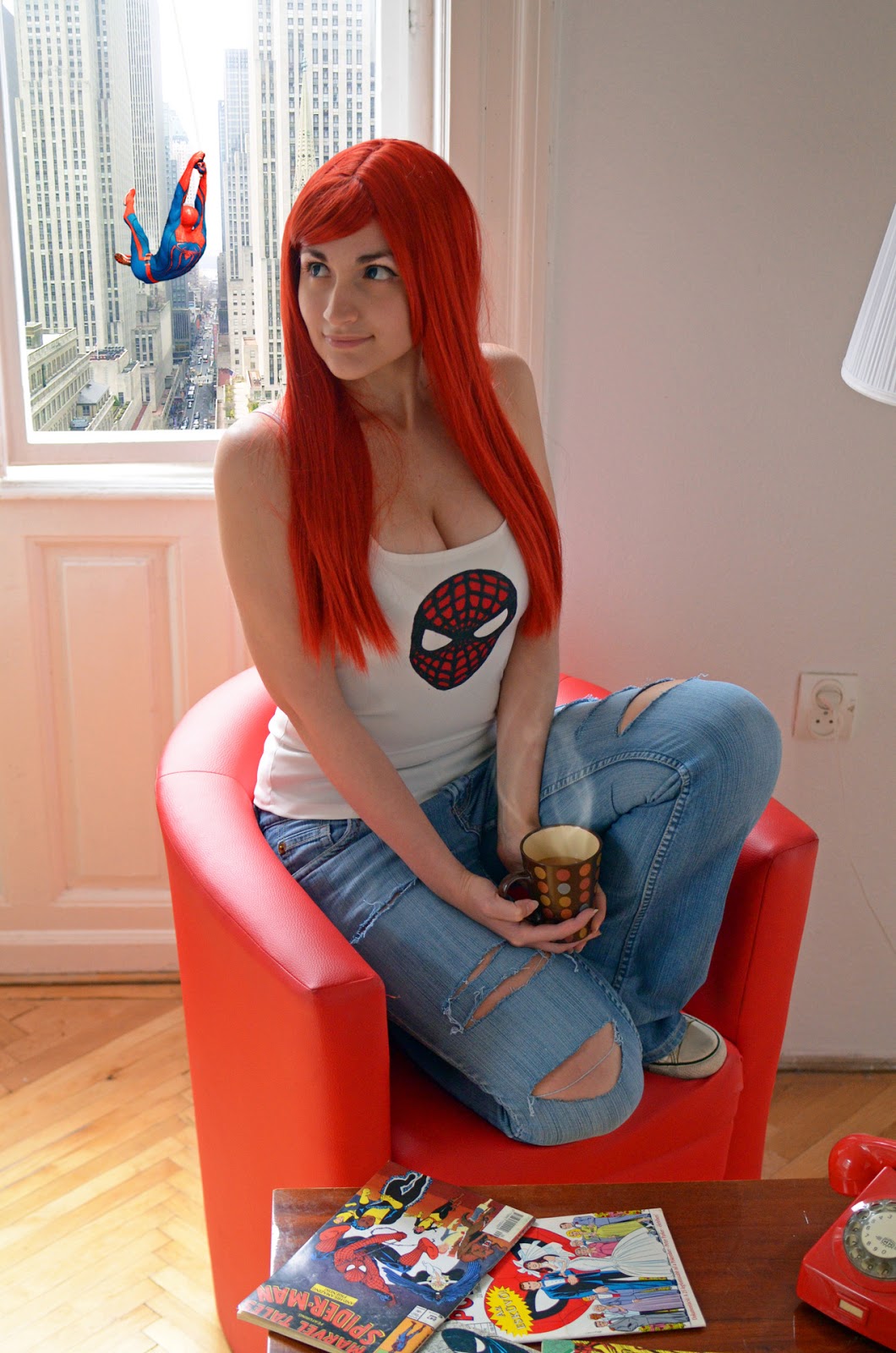 A popular choice for women nearly every year is Spiderman's one true love, Mary Jane. This costume is fairly easy to pull off, as you'll just need some red hair dye and a couple of distinct items you can pick up from nearly any thrift shop. Most iconic for Mary Jane is her Spiderman shirt, ripped jeans, and classic red hair. This is a costume you can really have some fun with. No matter which Mary Jane you go for, bringing along a Spiderman doll will will make it obvious to everyone who you are.
2. Gwen Stacy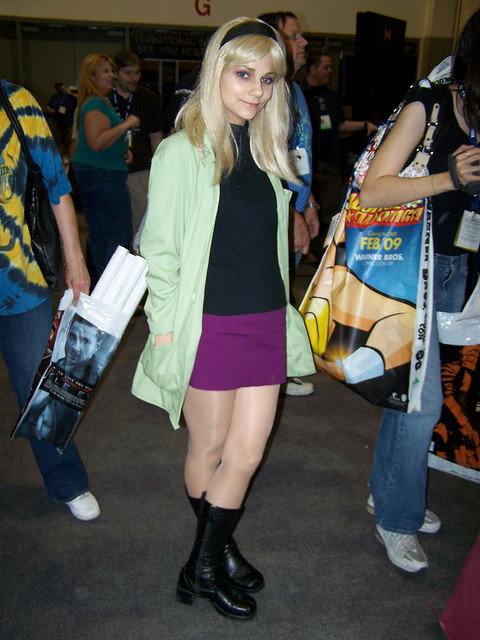 More popular this year than ever before due to her appearance in The Amazing Spiderman 2, Gwen Stacy is a great choice for cosplay and only requires a couple iconic pieces to complete the look. Blonde hair, whether a wig or die, a brown trench coat, blue skirt, headband, and high black books are her usual getup, and as with most of the costumes on this list, these items are easily found at discount stores or your local thrift store. Just make sure you don't run into a Mary Jane while you're browsing booths.
3. She Hulk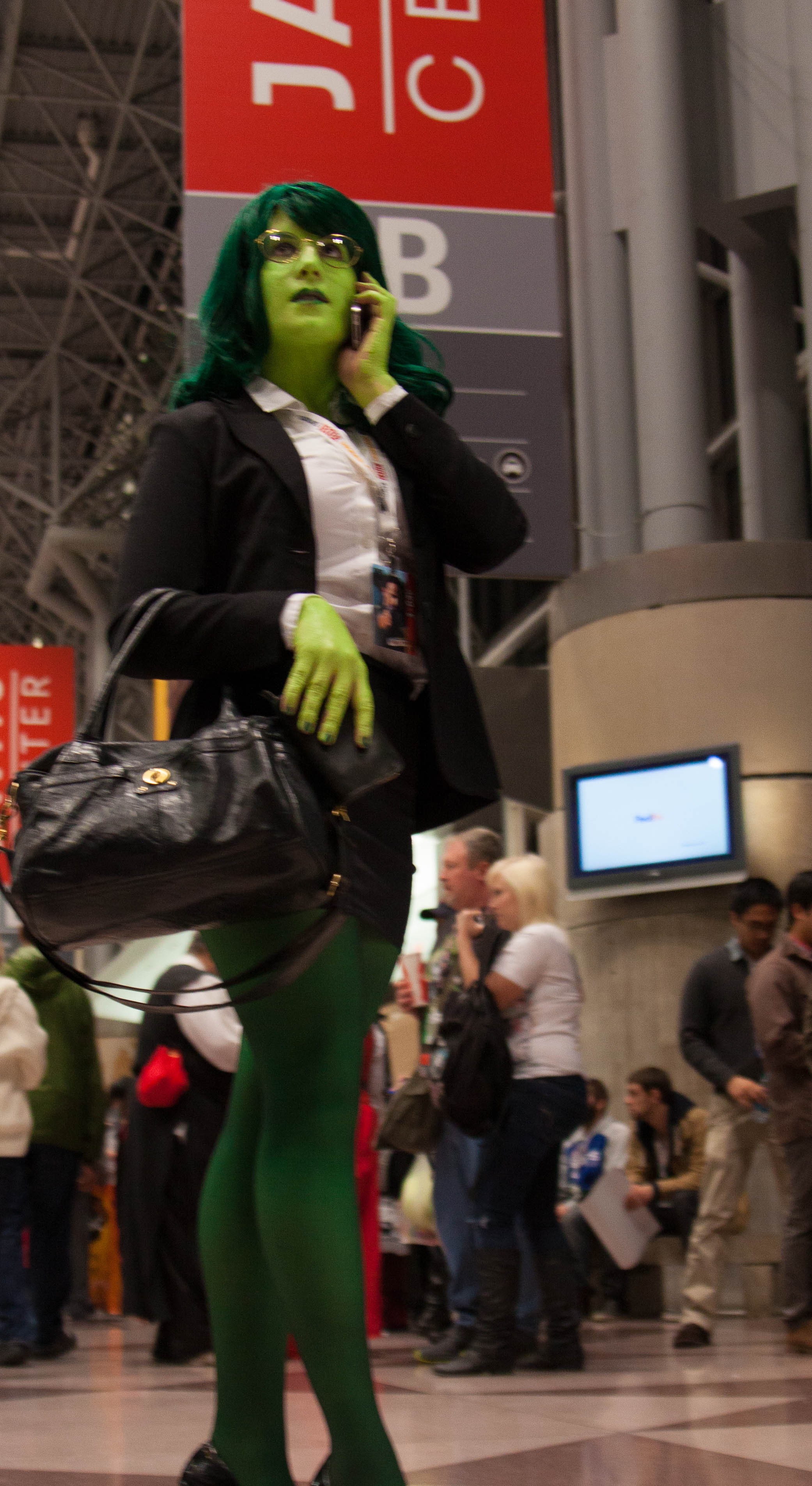 If you're in great shape and want an excuse to show it all off, consider arriving as She-Hulk. This can be a bit of a revealing costume depending on how you wear it, but like The Incredible Hulk, the thing that really matters is the green body paint. Even if you don't want to go full-reveal like a lot of the cosplay She-Hulk outfits out there, you can wear whatever you'd like as long as you have the iconic green skin. Bonus point for going green with the hair, too. The She-Hulk pictured above is keeping it classy while killing the look, proving that you can wear anything you want as long as you've got the green skin.
4. Death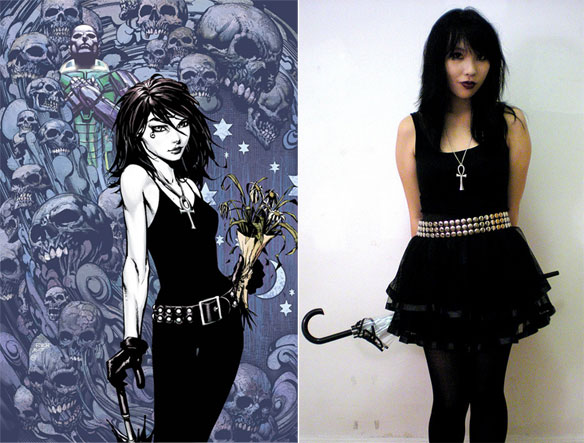 Finally, from one of the longest-running and most-celebrated contemporary comics is Death from Sandman. As long as you're wearing black, bring along an umbrella and flowers, and add a touch of white makeup to your face, it'll be pretty obvious which character you've chosen. This one is a great choice since, without a movie adaptation to make her famous, Death will be the go-to for true comic book fans only.
Let us know which is your favorite in the comments below, and drop by our booth at the 2014 New York Comic Con to check out our new Biowars app! To catch up on any missed issues, head on over to read our free online digital comic, Biowars!