With eleven issues already available in the Biowars digital catalog, comic book fans have had plenty of reading material to get their hands on since the site's launch in 2014.
Even so, one of the first things the team at Gabriel Creations noted right from the beginning was a need to bring the digital comic book to life in a new way, and take these characters from a reader's imagination to their fingertips.
Creating an assortment of adrenalized, arcade-style games was the obvious next step for Biowars, and it makes perfect sense when you consider how many comic book fans also play video games. It was an easy transition in so many ways, as both the Biowars characters and the BioCosmos itself translated easily and seamlessly into Facebook and mobile gaming.
And if you haven't already tried one or all of these games out, now is a great time to take control of your own BioWarrior for free, and destroy the evil that could threaten us all.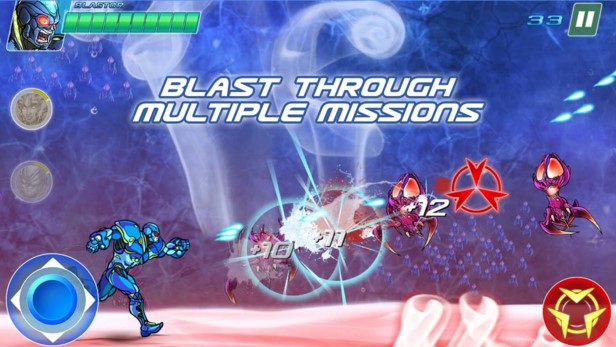 Biowars: Blastor's Saga
Available on
iTunes

and

Android

Blastor may be a bit of a loose cannon, but he's never afraid of getting his hands dirty when it comes to taking out mutants and microbes that are threatening the BioCosmos. Now you can transform yourself into the buff B-Cell BioWarrior and protect the inner realms of mankind, using your Antibody Cannons and cyto-skeletal armor to keep you from being overwhelmed by the onslaught of viral hordes in this side-scrolling shooter. But if you get stuck, be sure to grab a powerup, and help your fellow heroes defeat these bacterial baddies.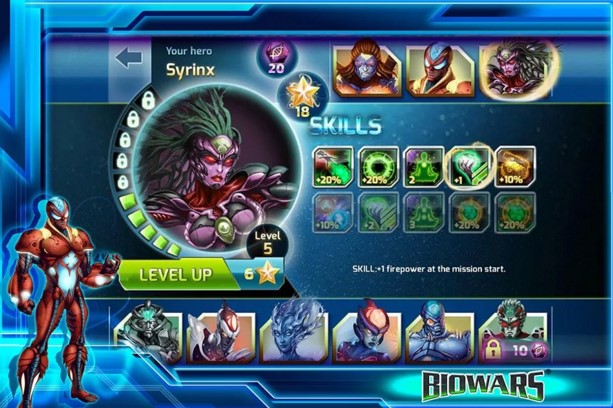 Biowars: Invisible War
Available on Facebook,
iTunes

and

Android

Why battle with one BioWarrior when you can play as the virtually the entire team of BioCosmic heroes? In Invisible War, you're tasked with ridding the human body of invading pathogens over more than 24 levels of extreme terrains and even more dangerous villains. You won't get overwhelmed either, because you'll have another BioWarrior at your side, who assists you in overwhelming the competition and clearing the way for the next phase.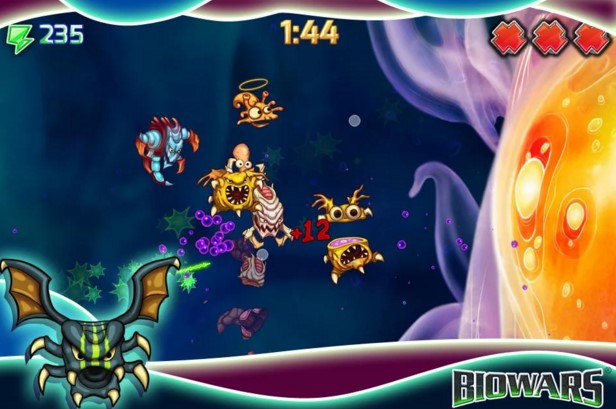 Biowars: Phagien's Quest
Available on
iTunes

and

Android

Sometimes when "THE BATTLE RAGES ON", you're the only one who can do the job. This is certainly the case for Phagien, Macrophage Commander and member of the Protectors of the BioCosmos. Like any great commander, Phagien has every Rambo-like quality you'd expect – ferocity, stubbornness, pride – but all of these help him become the sole defender against a generous blitz of invading enemies. Really though, it's up to you to take command, jumping, blasting and tentacle-striking your way through gangs of intruders with aggressive savagery – and from what I hear, you've definitely got what it takes.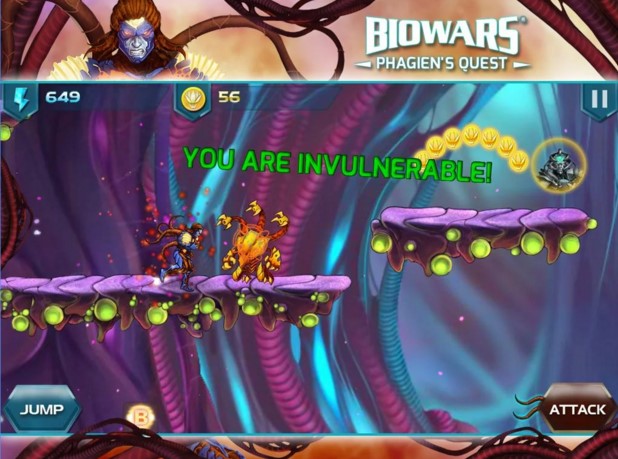 Biowars: Swipe 'n Slash
Available on
iTunes

and

Android

Want to test out your speed, dexterity and hand-eye coordination while cleaning up a microbial threat to the BioCosmos? Then select your favorite BioWarrior hero and slash your way through over 10 levels and 100 missions worthy of a smartphone ninja like yourself. And if you don't seem to be having any luck with a certain type of weapon, merely switch over to another BioWarrior who has the kind of firepower you need. Otherwise, just unlock a special weapon to finish off the job of wiping out the ultimate toxic infection.