The BioWarriors are really coming into their own, as you can see in this gorgeous mashup of characters: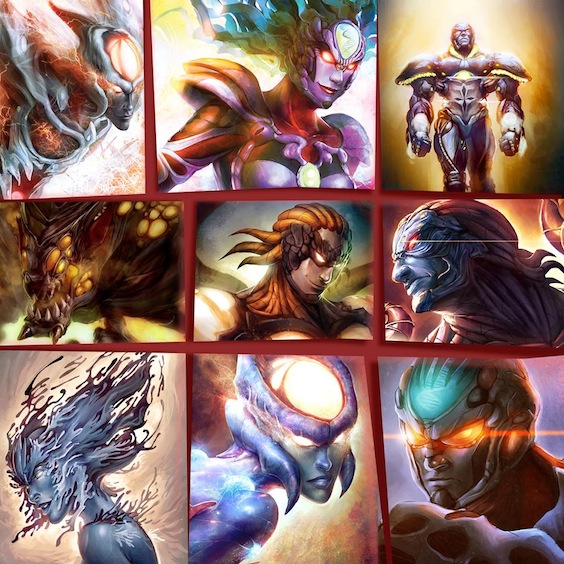 Top:
Left – Nero, a nerve messenger cell; Center – Syrinx, a Natural Killer Cell; Right – Blastor, commander of the B Cell army
Middle:
Left – Raze, a villainous bacterium; Center – Tyro, a macrophage in training; Right – Phagien, leader of the Macrophage Corps
Bottom:
Left – Sutura, a healing fibroblast; Center – Sensurian, a nerve cell; Right – Cid, a Natural Killer Cell
Each character has his or her own specific weaponry, tactics and mission. Some protect the body, others attack and invade it. All of them are powerful in their own way – and they interact to create the internal ecosystem that is inside all of us.
This project's coming to life at this very moment! Be sure to sign up to reserve your free copy of this new digital comic, coming to a host cell near you.
Categories: