Comic Book Writer Profile: Gail Simone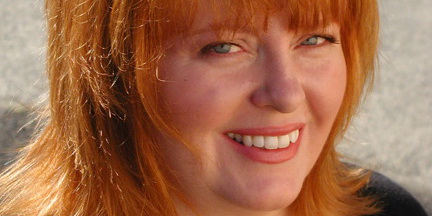 For women, getting professionally involved in the comic book industry can be a daunting task. In an industry made up predominately of male talent, women are often met with hardship and forced to lean into adversity if they want to succeed. While there exists this unfair standard, there are women who have proved ten times over that they write or draw just as (if not more) super as their male colleagues. With March being Women's History Month, we've decided that in lieu of our traditional weekly artist profile, we'll be dedicating this post to one of comic's most highly acclaimed writers, Gail Simone.
If you follow what happens behind the battles of your favorite heroes, you'll know that Gail Simone is the brain behind the stories for familiar heroes like Deadpool, Batgirl, the Birds of Prey, Superman, and Wonder Woman. While she is known now for writing the stories of iconic-level heroes, Gail started her the humble beginning of her career when started writing for a smaller comic book blog called Women in Refrigerators and the more widely known Comic Book Resources. From there, she transitioned into working on several titles from Marvel Comics. After several some disagreements with the Marvel staff, Gail ultimately left Marvel, making her home at DC Comics as a full-time writer for Wonder Woman in 2007.
While Gail's Wonder Woman series did exceedingly well with fans, she was ultimately replaced and tasked with working on DC's Birds of Prey series. After similar results, Gail made another move to DC Comic's New 52 initiative, taking the helm of the writer for the new Batgirl series. While Barbara Gordon's (Batgirl) character was familiar to Simone, she brought an interesting take to the series and pushed the boundaries of the title. In her first issue, Gail introduced the character of Alysia Yeoh, Barabara Gordon's new roommate. Eventually, it is revealed that the character is transgender, making Alysia the first major transgender character in all of comics to make an appearance in a mainstream setting. Despite Batgirl's success, Gail was removed from the Batgirl title after a year. An active speaker in the comic community, Gail made it known that she had been fired from the Batgirl title on her Twitter publically. After hundreds of complaints from fans, DC Comics brought Gail back onto the Batgirl team just days after letting her go.
Proving that she is just as much of a powerhouse as the heroines she writes, Gail shows no signs of slowing down. Having just completed her run off Dark Horse's Tomb Raider, Gail has currently moved onto writing for Dynamite Entertainment's flagship series Red Sonja. Despite her ups and downs at different publishers, we're happy to see Gail continue her hard work, and can't wait to see what she has planned next!
Looking to keep track of what Gail is doing next? Gail is always updating her fans on her Facebook, and Twitter. Make sure to check them out to keep them in the know!