The Iron Man 3 Trailer was released yesterday, and comic fans gobbled it up like a bunch of turkeys fattening up for Thanksgiving. It feels like Thanksgiving with all the buzz and reviews centered around a mere TRAILER. Let's not forget people – this wasn't even the actual film, which is scheduled for a May 3 release.
Maybe it's because there aren't really any good movies out right now, post-Oscars and pre-spring releases. Maybe it's just the appeal of a short but really great trailer. And maybe people are just honestly that pumped about Tony Stark's return and cannot wait to watching him go up against The Mandarin. Whatever the reason, it produced a post: 10 Things Worth Noticing about the Iron Man 3 Trailer as well as a "Homemade Version" of the trailer:
Armor v. Armor
Shameless plug alert! We can't help but notice how similar Tony Stark's "superpower" is to real-life biology happening every day inside of us. B-Cells are the immune system's first line of defense. As they suit up for "battle" against invading forces like viruses or bacteria, they coat their bodies with an armor-like cyto-skeleton, and use antibody cannons as offense.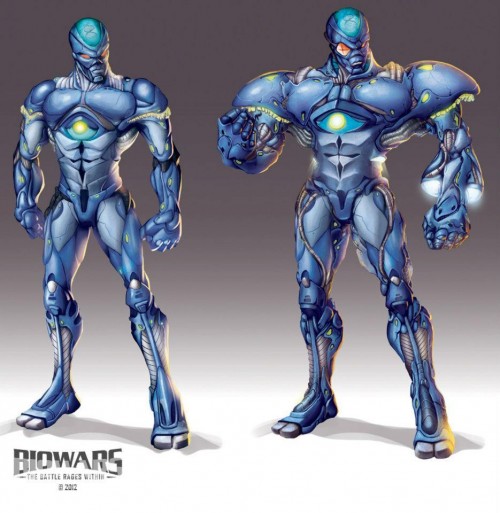 Watch Humron's transformation unfold in Behind the Scenes – and be sure to reserve a free copy of this new digital comic book about the battle within. Biowars is coming this June, to a host near you!