It's been almost 1 week since Free Comic Book Day 2013, but we're still totally basking in the glory of how awesome our flyers and stickers came out (it doesn't hurt to be proud of your work, right?) It was really exciting to finally bring Biowars out into the open, and to chat with some of the friendly folks at NYC's hottest comic book shops.
Here's a look at some of the pretty sweet placement we were able to swing at shops around the city last week, along with some eager fans. Enjoy!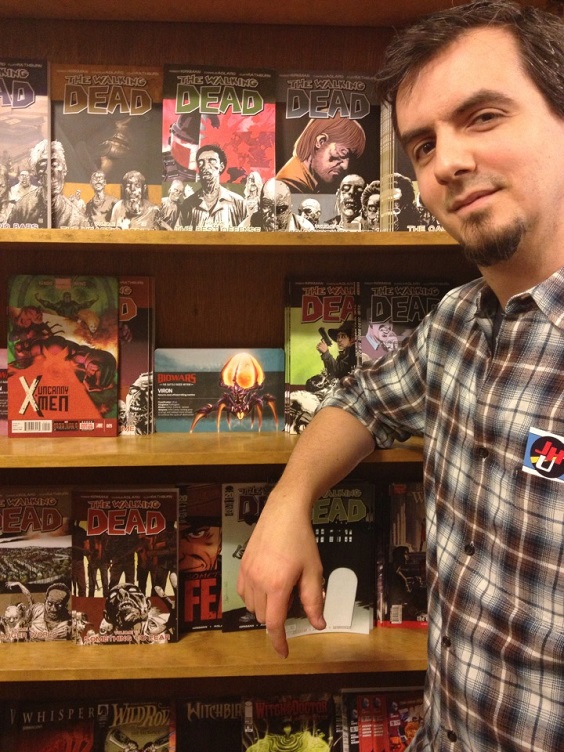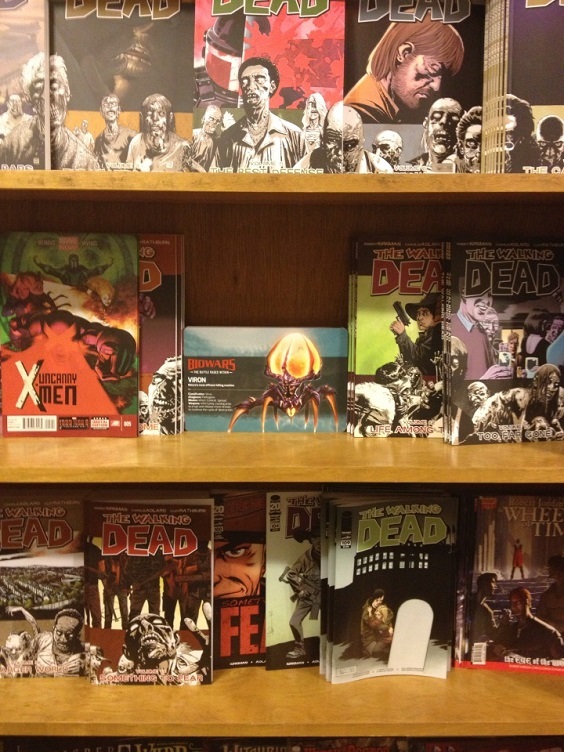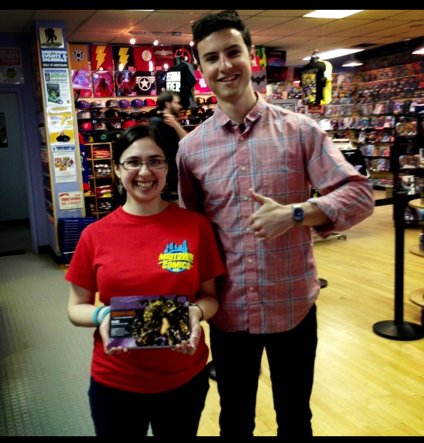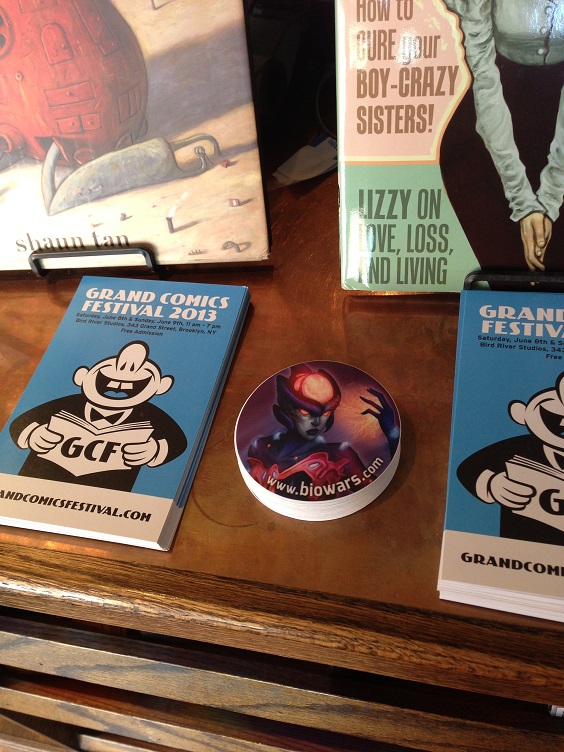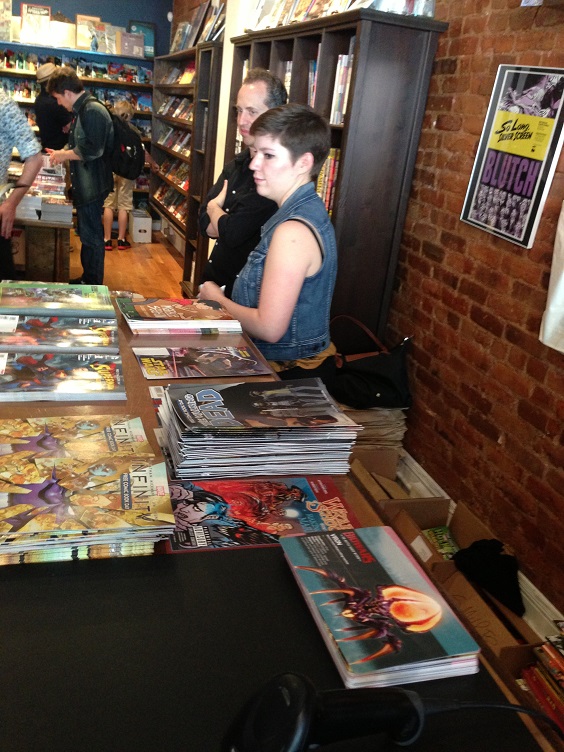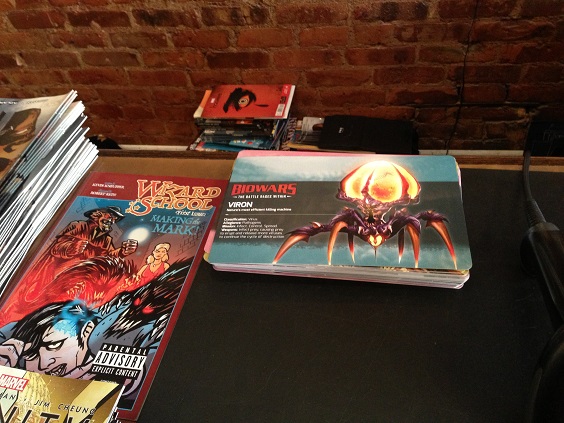 As our first Free Comic Book Day on the creator side, it was definitely a success!
Categories: