There are few things as exciting as reading about your favorite superhero "BAAM"ing and "KA-POW"ing their way through waves of enemies. Reading about these adventures can be a rush, but experiencing them firsthand as the heroes themselves can be even more rewarding. With the latest generation of gaming machines, there are even more opportunities to put yourself into the shoes of heroes ranging from your favorite weather-controlling mutant, Storm, to the genetically enhanced super soldier, Captain America. As we approach the release of the BioWars mobile games, we've compiled the top 5 games based on comic books that should be on your "Must Play" list.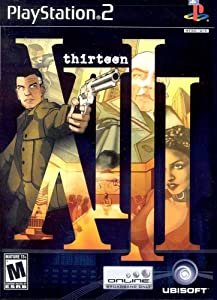 XIII
Offering a cell-shaded, stylized visual, XIII let's players control Jason Fly, an assassin fingered for the assassination of the President of the United States. Based on the graphic novel of the same name, players are tasked with running, jumping, shooting, and surviving through various locations in order to discover the truth. For fans not interested in the spandex side of the comics, XIII is a great example of how a graphic novel can have the potential to be a great game without the need for superpowers or masks.
Scribblenauts Unmasked (DC Comics)
Being a superhero takes as much brain as it does brawn. In Scribblenauts Unmasked, players are given access to practically every character in the DC Universe and tasked with figuring out puzzles, and defeating enemies. As every character responds uniquely to certain situations, knowing your DC Comic lore is key here. If you're looking for a brainy challenge, Scribblenauts is the perfect addition to your gaming library.
Marvel: Ultimate Alliance Series (Marvel)
Some of the biggest comic book moments are centered on the rare occasions when your favorite heroes team up to face off against a powerful enemy. Marvel's Ultimate Alliance series gives players the option to pick from an impressive array of Marvel supreheroes and have them team up against waves upon waves of enemies. Even more, the game supports up to 4 person cooperative play, allowing you and three of your hero loving friends to make your own superhero team.
Infinite Crisis (DC Comics)
If you're familiar with the gaming industry, you most likely already know about the tremendous success of League of Legends, the game that single handed have way to a new genre of gaming. Pitting 10 players against each other, League of Legends lets users pick from a pool of original characters in an arena based death match. Noting the game's success, DC Comics have pushed the creativity of this gaming genre even further with their recent release of Infinite Crisis. Following the traditional rules of a MOBA (multiplayer online battle arena) Infinite Crisis allows players to select heroes and villains from the pages of their favorite DC Comics. If you've ever wondered who would win in a battle between Superman vs. Batman, this is the game for you.
Batman: Arkham City (DC Comics)
There are few comic book worlds that are as rich in character as DC Comic's Gotham City. Best known as the home of Batman, Batman: Arkham City gives players a taste for what running around Gotham City would be like. Set in a smaller section of Gotham City built to hold the cities criminals, players take control of Batman as he fights off iconic DC supervillains, while trying to uncover the city's secrets. Taking control of Batman allows players access to the all of Batman's iconic tools from Batarangs, to an impressive display of martial arts. The game does an impressive job with bringing the world to life, making picking this game up an absolutely must for even the smallest of Batman fans.
In between playing all of these greats, make sure to check out the latest BioWars comic, and get ready to play BioWars: Raze's Siege coming to mobile devices later this month.
Categories: