It's been years in the making. It will be ready for the world to see this September.
Biowars chronicles the greatest battle of them all- the war within the human body. Depicting neural pathways, viruses, and antibodies as superheroes and villains, Biowars is a universe in the midst of a tug-of-war between good and evil in our physiology.
In preparation for the release of this epic series, Biowars has unlocked The Vault to provide an inside look at this fantastical world. Sign up to receive your access code to get an early look at finished Biowars pages.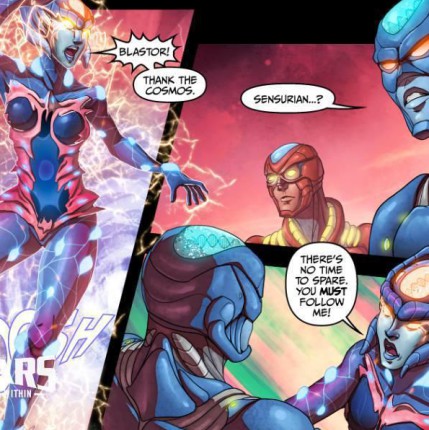 The Vault gives you a sneak peek of completed pages from Issue 1 as well as a look at sketches from Issue 2. As time goes on, your membership in The Vault will provide opportunities to contribute story ideas, artwork, and more. This is your place to see behind the curtain.
Join us in the battles of Sensurian, Humron, The Eight Mystic Beings, and more. Ward off the viruses. Send the troops down the Neural Pathway, and avoid the Natural Killer Cells. Witness the war within us all.
Categories: