Spider-Man movies are among the highest grossing superhero movies of all time.
[Photo Credits: Sony Pictures]
Spider-Man movies have grossed a whopping $8+ billion in the last two decades — and it's easy to see why!
The world's favorite superhero has always had a large fan base thanks to comics. But ever since he was introduced to the Marvel Cinematic Universe in 2015, his popularity has skyrocketed among audiences worldwide.
In one of our previous posts, we shared a Spider-Man reading guide for anyone who wishes to dive into the world of Spidey comics. This time around, we'd like to introduce you to some of the best Spider-Man movies that will fully immerse you into Spidey's world and make you feel like his sidekick!
Uncover the battle raging within!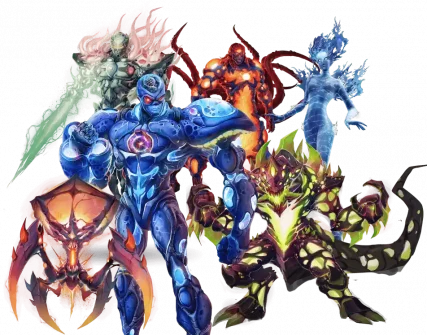 Why Should You Watch Spider-Man Movies?
Spider-Man movies are packed with action and terrific audio and visual effects, bringing Spidey closer to you than ever before.
Even though a lot of the movies about Spidey tell his origin story, every director approaches his story differently, so you won't get bored. Plus, Peter Parker is not the only one who gets to wear the Spider-Man costume, and it's fun to see how other characters deal with the responsibility of being Spider-Man.
The movies also feature the majority of iconic characters that are a part of Spidey's journey in one way or another — his love interests, friends and bad guys included.
There are also movies in which Spidey doesn't have the leading role, but he teams up with other mighty superheroes to do some big things, like save the universe for example. These movies are fun to watch because they reveal the dynamics between Spidey and other popular Marvel superheroes and who influences him the most.
Even though reading comics allows you to explore Spider-Man's story in greater detail, the movies make the superhero come to life. His adventures appear more immersive because, at times, you feel like you're swinging on a web right next to him.
Get to know lead Biowars protagonists!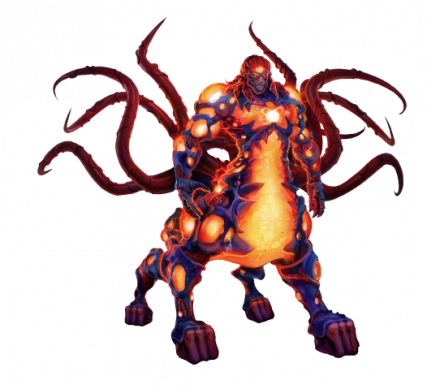 Tobey Maguire Spider-Man Movies
1. Spider-Man
Directed by: Sam Raimi
Starring: Tobey Maguire, Kirsten Dunst, Willem Defoe
Released in: 2002
Sam Raimi directed the first 21st century Spider-Man movie in 2002. This was also the first Spider-Man movie adaptation in more than 20 years.
Tobey Maguire plays the masked superhero, reintroducing Spidey's origin story to the early 2000s audience. The movie describes Peter's transformation into Spider-Man and the way he handles the immense power he gets after a radioactive spider bites him.
The 2002 Spider-Man movie depicts Spider-Man's fight against the Green Goblin. It also beautifully showcases Peter's struggle to navigate the newfound superhero status, friendships and love life.
Tobey's Spider-Man is smart, quirky and, superpowers aside, just like the rest of us.
Tobey does a terrific job of creating a warm and relatable portrayal of arguably the greatest superhero of all time. Despite being a superhero with superhuman powers, this Spidey doesn't become cocky for a second, putting the needs of everyone else above his own.
2. Spider-Man 2
Directed by: Sam Raimi
Starring: Tobey Maguire, Kirsten Dunst, Alfred Molina
Released in: 2004
The second installment of Sam Raimi's trilogy sees Tobey and Kirsten reprise the roles of Spider-Man and Mary Jane.
In Spider-Man 2, you can see how challenging being a superhero can be. It really isn't all fun and games. Peter understands the great responsibility he has, and he wants to protect those in need, but his personal life is falling apart. He's in college, struggling financially, while his relationship with Mary Jane and his best friend Harry Osborn is stranded.
Peter's superhero skills are put to the test as the vicious and intelligent Doctor Octopus develops his fusion power project, jeopardizing the safety of the people of New York.
Spider-Man 2 is so much more than an action-packed superhero movie. It has a terrific, dramatic plot with a beautiful, emotional focus, depicting Spider-Man, aka Peter, as a superhero trying to find his place in the world.
Andrew Garfield Spider-Man Movies
The Amazing Spider-Man
Directed by: Marc Webb
Starring: Andrew Garfield, Emma Stone, Rhys Ifans
Released in: 2012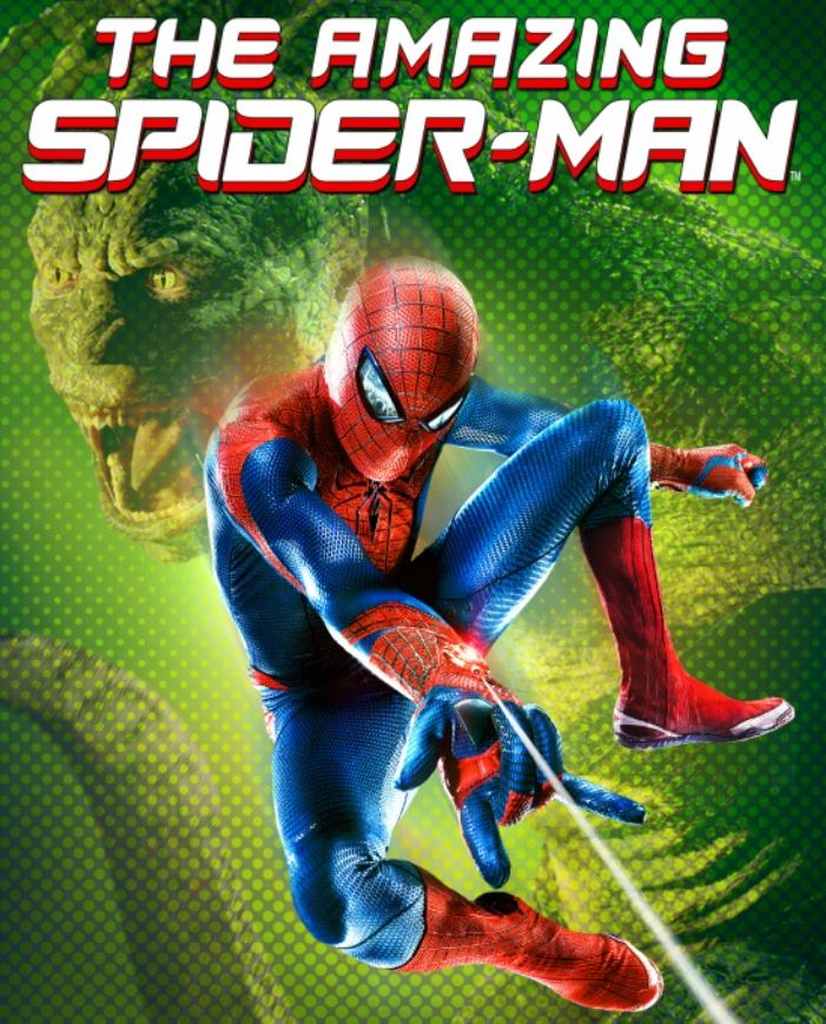 The Amazing Spider-Man is the reboot of Sam Raimi's Spider-Man movies. It re-tells how Peter Parker became Spider-Man and focuses on his relationship with Gwen Stacy. Besides Mary Jane, Gwen Stacy is probably the best-known Spidey love interest.
Even though some people argue that this reboot and the sequel released in 2014 are subpar to other Spider-Man movies, the first part is definitely worth watching.
The movie explores the history of Spider-Man's family and focuses on Peter's journey of discovering what his father had really worked on before he died.
The Amazing Spider-Man also introduces you to an interesting villain — the Lizard. He is actually Dr. Curtis Connors, who used to work with Peter's father on developing the Lizard serum — a cure that was supposed to help people regenerate missing extremities.
In the movie, Dr. Connors has his right arm amputated. He drinks the potion hoping his arm would grow back, but something goes awry and he turns into a chaotic lizard.
Many people criticize this Spider-Man movie because, according to some, it's too fast paced. There's also some criticism around Spidey's web shooters, since he could previously shoot web from his wrists.
But, we recommend you watch The Amazing Spider-Man movie because it vividly depicts Peter's emotional side. You can explore the darker elements of his personality and understand just how much the death of his parents impacted his life. Moreover, Andrew Garfield's Peter Parker is raw and vulnerable, beautifully expressing the character's inner turmoil.
Tom Holland Spider-Man Movies
1. Captain America: Civil War
Directed by: Anthony Russo and Joe Russo
Starring: Tom Holland, Robert Downey Jr., Chris Evans
Released in: 2016
Even though Spider-Man is obviously not the lead protagonist in Captain America: Civil War, we recommend you watch this movie because it introduces Spidey to the Marvel Cinematic Universe.
Spider-Man joins Iron Man and his team of Avengers in an all-out war against Captain America and the Avengers fighting on his side. The main reason why the Avengers split in the first place is the document that puts the team under the control of politicians. Iron Man agreed with it while Captain America severely opposed it, insisting they remain under no one's surveillance.
Captain America: Civil War is an adrenalin-fueled movie full of witty remarks, interesting dialogue and stunning action scenes. Spider-Man even fights Captain America at one point, which is very exciting to watch.
Tom Holland does a great job in his debut as Spider-Man, making Spidey appear more charming and cheerful than ever!
2. Spider-Man: Homecoming
Directed by: John Watts
Starring: Tom Holland, Michael Keaton, Zendaya
Released in: 2017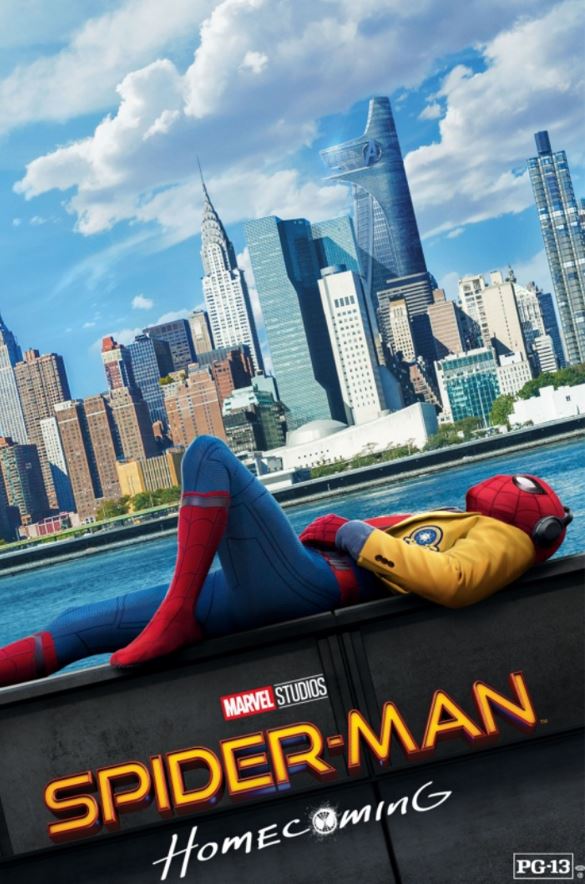 Once you get acquainted with Holland's Spider-Man in Captain America: Civil War, you can move on to Spider-Man: Homecoming.
The 2017 movie forgoes telling Spidey's origin story. Instead, it focuses on the way he lives his life as a high school student who also happens to be powerful enough to fight off even the most powerful villains.
In this movie, Holland's charm really shines through. He gives Spider-Man a new type of energy and lightness that makes the character even more relatable than before. His Spidey is an awkward teenager that sometimes blurts out weird things. He's also restless, funny and courageous and a true joy to watch on screen.
Michael Keaton plays the role of the Vulture — a businessman turned villain after his company ran out of business. The fight scenes between him and Spidey are epic!
3. Avengers: Infinity War
Directed by: Anthony Russo and Joe Russo
Starring: Tom Holland, Robert Downey Jr., Chris Hemsworth, Scarlett Johansson
Released in: 2018
Avengers: Infinity War features some of the most powerful characters within the Marvel universe.
Even though this movie isn't just about Spider-Man, you should watch it to understand better the plot of the Spider-Man movies released after the events described in Infinity War and its sequel.
In this movie, the Avengers assemble to fight the supervillain Thanos who wants to destroy half of life in the universe because it's overpopulated. He wants to collect six Infinity Stones and insert them into the Infinity Gauntlet. As soon as he manages to do that, he will be able to do whatever he wants, even to kill off half of the universe.
Spider-Man joins Tony Stark and the rest of the Avengers to stop Thanos from achieving his goal. However, some unexpected events happen, and not everything goes the way you might expect, in terms of the future of the universe and Spider-Man.
4. Avengers: Endgame
Directed by: Anthony Russo and Joe Russo
Starring: Tom Holland, Robert Downey Jr., Chris Hemsworth, Scarlett Johansson
Released in: 2019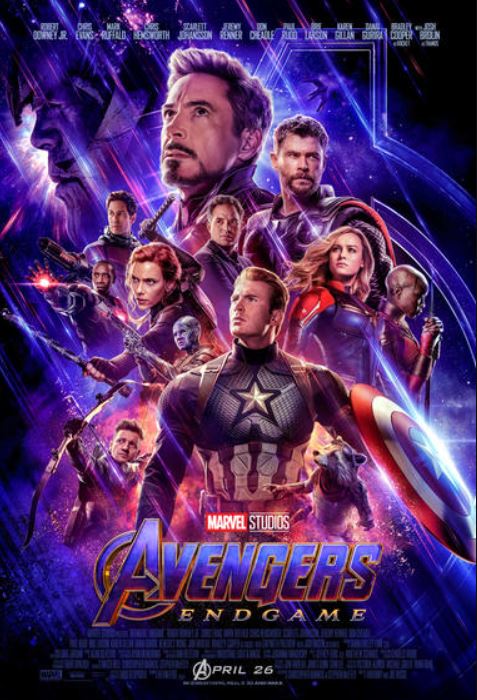 Avengers: Endgame is a sequel to Infinity Wars and a must-see before you continue exploring Marvel's movies that focus solely on Spider-Man.
In the aftermath of Thanos' actions in Infinity Wars, we see the Avengers attempting to reverse the damage he caused. They rely on time travel to annul the events in the present by getting the Infinity Stones from the past.
Avengers: Endgame is a true emotional roller coaster with an immersive screenplay that will capture your attention for the entire duration of the movie.
While we don't want to give away too many spoilers, we have to mention that a major tragedy hits the team of Avengers, affecting Tony Stark specifically. The tragedy takes a harsh toll on Spider-Man, since Peter relied on Tony's advice since the Civil War days.
5. Spider-Man: Far From Home
Directed by: John Watts
Starring: Tom Holland, Zendaya, Jake Gyllenhaal, Samuel L. Jackson
Released in: 2019
After you finish watching Avengers: Endgame, we recommend jumping straight to Spider-Man: Far From Home.
In this movie, Spider-Man goes to Europe with his class. But, of course, he can't get away from his superhero responsibilities even when he's far away from New York City.
Nick Fury — the Avenger's founder — gets in touch with Spider-Man while Mysterio joins him on a mission to fight the four Elementals causing chaos throughout Europe. The story gets complicated as we find out that not everyone is who they pretend to be.
Spider-Man: Far From Home explores how Spidey deals with Tony Stark's death. He's grieving and misses having his support and advice. The movie also focuses on his relationship with MJ and his feelings for her.
6. Spider-Man: No Way Home
Directed by: John Watts
Starring: Tom Holland, Andrew Garfield, Tobey Maguire, Zendaya, Benedict Cumberbatch, Willem Defoe
Released in: 2021
Ever since its release in late 2021, Spider-Man: No Way Home has been making waves among Spidey fans.
Many people who've seen the movie say this is their favorite Spider-Man movie of all time.
Why, you might ask?
Well, unless you've been completely avoiding social media, you've probably seen that this movie made cinematic history because three Spider-Man actors appear in it — Tobey Maguire, Andrew Garfield and Tom Holland all star in the movie!
Doctor Strange is also a huge part of Spidey's journey. Everyone learns Spider-Man's true identity and the friendly neighborhood superhero turns to Doctor Strange for help.
Spider-Man: No Way Home has an immersive, emotional and thrilling storyline that will keep you at the edge of your seat for the duration of the movie. This Spider-Man flick will also teach you the importance of giving others a chance to redeem themselves.
Follow us on Instagram for the latest BIOWARS updates!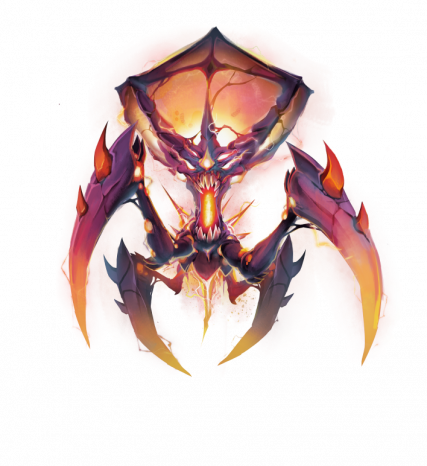 Animated Spider-Man Movies
Spider-Man: Into The Spider-Verse
Directed by: Bob Persichetti, Peter Ramsey and Rodney Rothman
Starring: Shameik Moore, Jake Johnson, Hailee Steinfeld
Released in: 2018
For many people, Spider-Man: Into The Spider-Verse is the best Spider-Man movie of all time.
The animated masterpiece revolves around Miles Morales and follows him on his journey of becoming the next Spider-Man. Peter Parker, Gwen Stacy, MJ, Spider-Man Noir, Prowler and Kingpin are all there, some supporting Miles and others testing his Spider-Man skills.
Into The Spider-Verse is exciting to watch from start to finish. The story is gripping with a lot of humorous and emotional moments. The fantastic animations and entertaining dialogues make the watching experience even more enjoyable.
The sequel Spider-Man: Across The Spider-Verse (Part One) is set to be released in October 2022, and the third part of the franchise should premiere in October 2023.
Enjoy Watching Spider-Man Movies!
Watching Spider-Man movies is a riveting experience that will make you feel closer to Spidey than ever before.
Every movie featured in our list reveals different layers of Spider-Man's personality, reminding you what makes this superhero so amazing and why he is, arguably, the GOAT.