Newsflash: the world of the digital comic book is trapped somewherebetween "totally underground" and "the next big thing". There's not much of an online authority focused specifically on digital comics…yet.
Most of the biggest comic blogs like Bleeding Cool Comics and Comic Vine have a few posts here or there about digital releases…but no dedicated category or area of the site devoted to the medium.
Biowars to the rescue! We tracked down the most relevant, updated resources on the topic, and found the voices leading the discussion:
1. comiXology 
@comiXology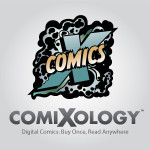 The blog section of comiXology – the biggest selling platform of digital comic books, with over 30,000 digital titles. Their tagline, "Buy Once, Read Everywhere", is pretty spot-on. Their weekly "Let's Get Digital" posts highlight digital best sellers.
2. Jim Zub 
@JimZub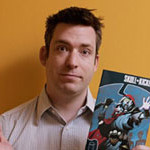 Comic writer and artist. His blog is a terrific resource for breaking into both print and digital comic books.
3. Comic Book Think Tank 
@Perazza, @saulone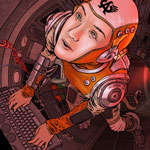 A place to post and discuss digital comics. Launched by two veteran Marvel and DC Comics guys in October 2012, the site's already causing "buzz" – that thing we all covet.
4. Emanata 
@Emanata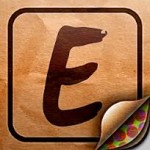 This app is like "the friend who tells you about all the interesting, underground music you never heard of" – but for comics. Discover indie comics, promote your own and have fun!
5. Robot 6 
@Kevin_Melrose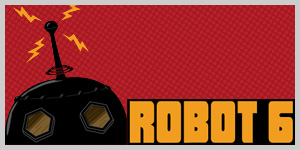 A daily comics and pop-culture blog, and part of mega-blog Comic Book Resources. Not exclusively digital comics, but they are frequently featured.
6. Newsarama
@Newsarama

Founded in 1998, this is one of the most popular hubs for comic-related news and industry trends. Like Robot6, Newsrama is not devoted to digital comics – but still worth keeping on your radar.
Publishers:
7. Dark Horse Digital – Digital versions of Dark Horse comics.
8. Digital DC Comics – Ditto, for DC Comics
9. Marvel Comics Digital – Double ditto for Marvel
BONUS: Digital Comics Museum

This is like a digital time-warp. DCM is a free online archive of Golden Age comics (Daredevil Comics, Out Of This World Adventures, and the like.) I actually didn't recognize a single title, truth be told. Comics from a different era – on a modern platform.
The field is still anyone's game. Biowars will be available exclusively in digital format, so we're pretty excited to contribute to such a new area with so much potential. To learn more about Biowars – a new digital comic book in the making – explore our Behind the Scenes section for a look at where we are in the process.
Categories: