Comic book fans are infamously interesting. Quirky. And other euphemisms. We have to be – our imaginations are just hyperactive. It's not our fault! So for the inner geek in all of us, here's a fun collection of gifts that this time of year gives the perfect excuse to buy. Feel free to share with family and friends, and help take some guesswork out of the holidays!
Super Dog Collar Attachment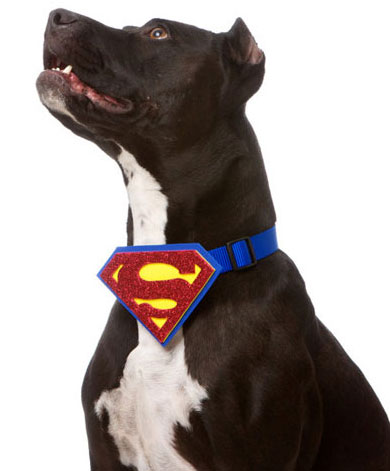 OK, Halloween's over. But dogs need collars all year, so why not give Fido one he deserves?
Good for: Dog lovers
Price: Not listed
Iron Man & Wolverine iPhone 5 Cases
Pretty sweet designs, just in time for two of the most anticipated comic-inspired films of 2013!
Good for: Movie buffs and tech-geeks
Price: $16.99 each
Stormtrooper Bathrobe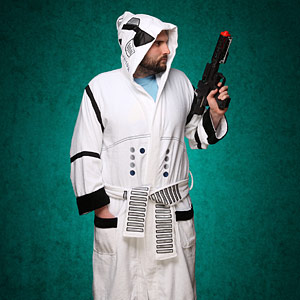 Almost too nerdy to admit we're into. Almost.
Good for: The dedicated fan who prefers to remain in character even when no one else is around.
Price: $69.99
Superman Ornament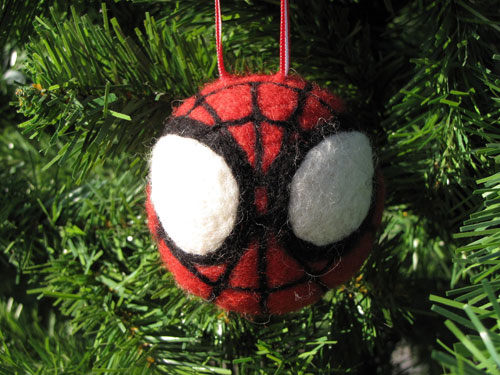 The perfect addition to any comic-lover's tree (or for your rear-view mirror!) Also designed by a creative Etsy artist.
Good for: All the Peter Parkers out there
Price: $15.00
X-Men, Fantastic Four, etc. High Tops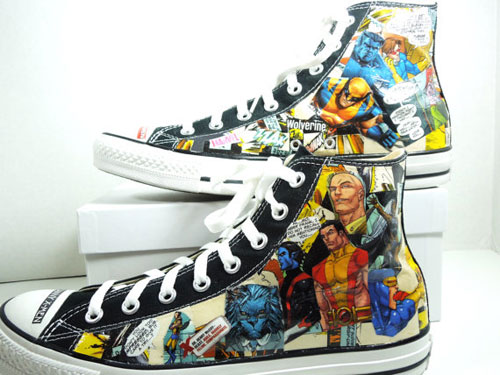 Send a pair of men's high tops to this Etsy artist (or order a pair online and have it shipped directly to her), and she'll get started on your one-of-a-kind gift!
Good for: The young at heart
Price: $80.00
Noise Reducing Superman Headphones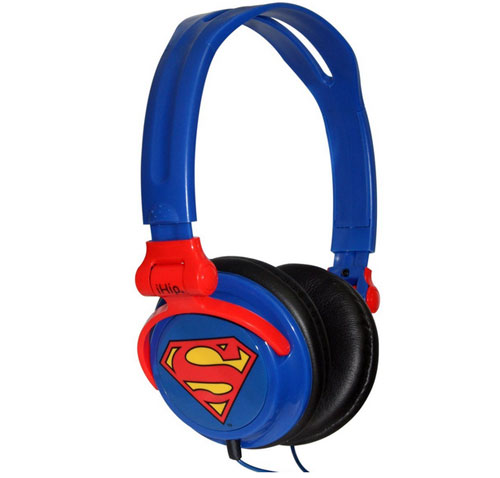 Shut the world out with these sleek and stylish bad boys.
Good for: Basically anyone with ears.
Price: $10.33
POW Comic Book Headband

Also available in BAM!, in two color variations! Handmade by a London artist, sold through Etsy.
Good for: Fashionistas
Price: $25.00
Deadpool Hoodie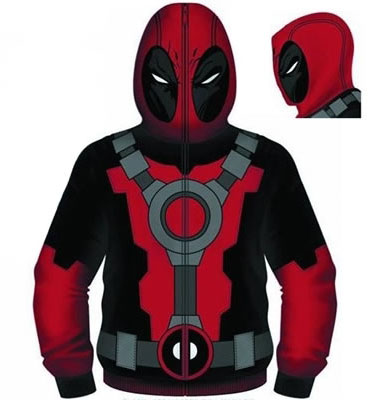 This zippered fleece jacket has eye-holes in the hood. Who wouldn't want this?
Good for: Everyone. We want one.
Price: $74.95
Captain America Wall Clock

Only 2 left at time of writing! Hurry!
Price: $29.95
Good for: Young and old. The nostalgic design works for "grownup" and kids rooms alike.
We hope these ideas inspired you. If gaming's more your thing, check out IGN's 2012 Holiday Gift Guide for a pretty extensive list. You could always give the best gift of all – and order the best new FREE comic book around – Biowars!
Happy Shopping!