The Biowars Guide: How to Publish Your Own Comic Book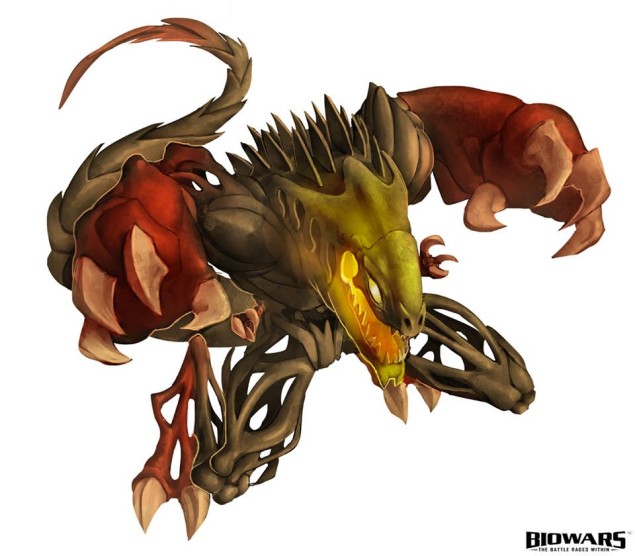 Over the past several months, Biowars has explored a whole range of topics on how to make your own comic book. Whether you've needed advice on building a cast of characters, developing a storyline or the fundamentals of drawing, we've done our best to give you a head start on the entire comic book creative process.
But once you've finished writing and drawing your comic book, what comes next? Well, if you're serious about getting your comic book in front of as many fans as possible, having your comic published – either online or in print – will fulfill your dream of being a bona fide comic book creator.
But what does publishing a comic book in the Modern Age of Comics really involve, when you get down to the nuts and bolts of things? Here's your chance to find out!
Online Publishing
Online publishing is highly effective at reaching a large audience fairly quickly, but it sometimes depends on how much time you're willing to put towards marketing your comic book through social media and elsewhere. On the flipside, however, there's a chance your comic might become popular enough (or viral, if you're really lucky), and bring in free advertising from your own fans, who will share your comic with friends and other enthusiasts.
The Costs of Going Digital
When compared to print publishing, digital comic books are a much more economical choice for someone just starting out in the industry. If you're just starting out as a comic book creator, this is likely the best way to go, because you can get your work published on a fairly small budget, and it also gives you a platform for developing a portfolio for future opportunities.
Right now there are numerous sites, such as Comixology, that allow you to submit your comic online so you can begin selling it to interested readers. Yet, while it's a free service, you will need to get your comic book approved before it's added to their roster, and they will also take an equal portion of the your comic's online sales.
Another option at your disposal is publishing your digital comic book on your own website. This is how Biowars was put together, and it's been a very successful outlet for our one-of-a-kind digital comic, which has grown into other areas that include games, online polls and fan-generated memes.
The only problems you could run into when you're publishing a comic on your own website is making sure you either know web development yourself, or you choose an established blog or website publisher with easy-to-use templates that will do the work for you.
Print Publishing
On the other side of comic book publishing is the print world, and as anyone who enjoys the nostalgia and feel of a comic in their hands knows, it's not a bad place to start if you're working with the right publisher. And though your audience may be a bit smaller when you consider it's only as big as the number of comics you've had printed, having physical copies to pass out to friends, sell at local comic book stores and send out as press packets to media outlets is great for getting established.
The Costs of Print Publishing
It may be cheaper to publish your comic book online, but it can be a lot more profitable to have your comic book printed, particularly if you're able to keep your costs down by doing a somewhat sizable printing run. One important thing to remember, however, is to make sure your comic book is at its absolute best if you're going to go with print publishing, because once it leaves the press, editing dialogue or imagery won't be a possibility – like it is online.
What's also great about print publishing is the number of options you have available, all of which have their own associated fee structures for knocking out physical copies.
These include:
Printing on Demand (PoD): If you only want a handful of copies, printing your comic book on demand allows you to do so on a small scale, and then come back later for more copies as needed. It can be somewhat expensive to do it this way, since it's all done digitally, but it could give you a chance to test the market for your creation.
Digital Printing: Similar to printing on demand, digital printing allows you to produce a smaller number of issues, but usually involves producing between 100 and 1000 copies.
Offset Printing: This is where you'll want to start if you're really confident in your comic book, or you've already had a great deal of interest from both individual and commercial purchasers/sellers. This type of printing is more cost-effective in the long run, because you'll likely be printing in excess of 1000 copies, which lowers the cost per comic book, but you'll also be committing to a pretty substantial stack of printed comics. But if your comic book takes off, it will pay off – and the more you print, the lower your cost per comic.
If you're interested in finding out who can publish your comic book in print, you can talk with local book publishers, printing companies or check out websites such as Ka-Blam, Jakprints and Comix Well Spring. And good luck on your comic book publishing journey!