Happy holidays, Biowars fans! Today we bring you an interview with one of the creative minds behind the Biowars universe – Goncalo Lopes. In the interview Goncalo looks back on his career in advertising, gives us some insight on storyboarding comic books and lets us know who his favorite Biowars character is (hint: it's a villain).
In your Biowars bio, you mention starting your career as a professional illustrator for an international advertising company at the age of 17. What did they see in you that secured you such an important position? 
I believe the main thing they saw in me was commitment. There were three other candidates on the final pick, all great illustrators, but in the last test none of them finished the test while I had to pull an all-nighter to get it all done. That's why they brought me on board.
What was it like making the transition from high school to a real career in illustration? 
It was amazing. I wasn't actually studying the Arts, I was studying electronics — drawing for a living was nothing more than a dream — so when the opportunity knocked I just jumped at it.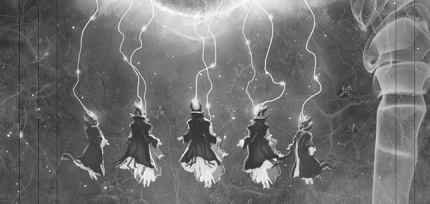 How important in illustrating is the storyboarding process? During your career in advertising, was it often a collaborative effort between the agency's artists and writers? How much of a role does storyboarding play in Biowars? 
Storyboarding is incredibly important, and my colleague Lucius Cross does an amazing job on Biowars, his boards for the comic are awesome!
In advertising the storyboards are a bit different since they'll be acted on later. We are picking camera angle, light, costumes, etc. right on the board and that involves a lot of people pitching in. It's quite fun.
How easy or difficult was making the transition from advertising to becoming a comic book artist? What have been your biggest challenges and your greatest victories as an artist? 
It was a bit difficult. When it comes to advertising, the point is to make everything fast and loose to get an idea across. In comics, you are working the final product and that took bit of getting used to.
Have you worked on any other comic book projects outside of Biowars? If so, how did you become involved in these projects? 
I worked on smaller local comics mostly through friends. Biowars was my first big comic breakthrough and it has been an amazing experience.
How much do you dabble in personal art projects and what types are you most interested in? What types of mediums and materials do you use in their creation? 
Since I work full-time as an illustrator, I love to dabble in sculpting, from anatomy studies to action figures. It just relaxes me to have another outlet besides drawing. As for materials, I'm currently addicted to Monster Clay.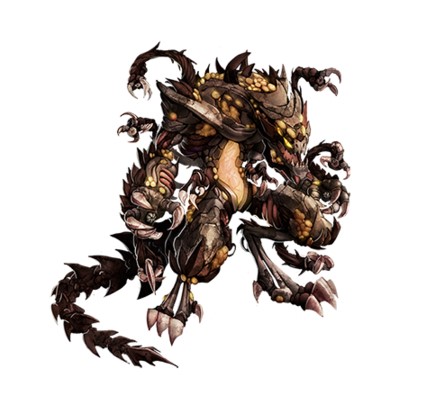 When it comes to picking a favorite Biowars character to work on, who is it and why?
I'd have to pick Raze. I just love his animalistic and aggressive look. I love monsters so this was an easy pick, though Carcin is a close second: he's just scary as all hell.
Give us a little background on the creative process behind the Biowars digital comic book. Is there a great deal of collaboration between you and the rest of the team? 
Yes, it is absolutely a collaborative work. We've worked on the basics of the story a while ago and also a lot of concept art and character design. Everyone had input on those and it was a lot of fun working on them.
If you could become a Biowarrior, Microbe or a Mutant, what would be your own biological superpower?
I would love to be some kind of Macrophage that destroyed cancer cells. like I said, Carcin scares the heck outta me and I'd love to be something that could fight back in Biowars.
How can Biowars fans connect with you online?
Biowars and comic book fans can reach me on my Twitter.