There are over one million video games in the world organized into over 30 video game genres.
Did you know that there are over one million video games in the world and over 30 video game genres?
From strategies and RPGs, to shooters, there is a video game genre for every gamer's taste.
And, if you have a great idea you wish to turn into a video game, this article will be of great help to you.
We'll discuss the most popular video game genres and their defining characteristics, along with trending figures that could help you decide which genre to choose when designing your own game.
The Full List Of Video Game Genres
Before looking into the most popular gaming genres, let's explore the list of video game genres and sub-genres.
Action games

Shooters
Fighting
Beat 'em Up
Platformer
Arcade
Stealth
Horror

Role-playing games

Action RPG
MMORPG
Tactical RPG
Sandbox RPG

Strategy games

Multiplier online battle arena
Real-time strategy
Turn-based strategy
Tower defense
Card and board games

Simulation games

Construction
Management
Life simulation
Driving simulation

Puzzle games
Sports games
Meet the characters of the BIOWARS universe!
The Most Popular Gaming Genres And Their Defining Traits
Let's now look at some of the prevalent genres to see what each of them entails in terms of development.
ACTION & ADVENTURE GAMES
Generally speaking, action games are divided into subsets like shooters, fighting games and platformers.
Shooters have even transcended this genre and formed their own, separate realms, thanks to the new levels of complexity and storytelling they introduced.
So, whether you're creating a shooter like Blastor's Saga or some type of Mortal Kombat-inspired fighting game, there is one thing you will have to include: a nonstop adrenaline rush.
Action games are usually high-octane, button-mashing affairs. They are centered on real-time challenges, putting a gamer's hand-eye coordination and motor skills at work.
Adventure games combine the physics of action games with long-term and short-term obstacles and puzzle-solving. They are either in first-person or third-person.
Since these games are popular on PCs and consoles, you'll likely want to use development tools that offer high-end capabilities in terms of graphics and performance.
Examples of action-adventure games include:
God of War
Resident Evil
Tomb Raider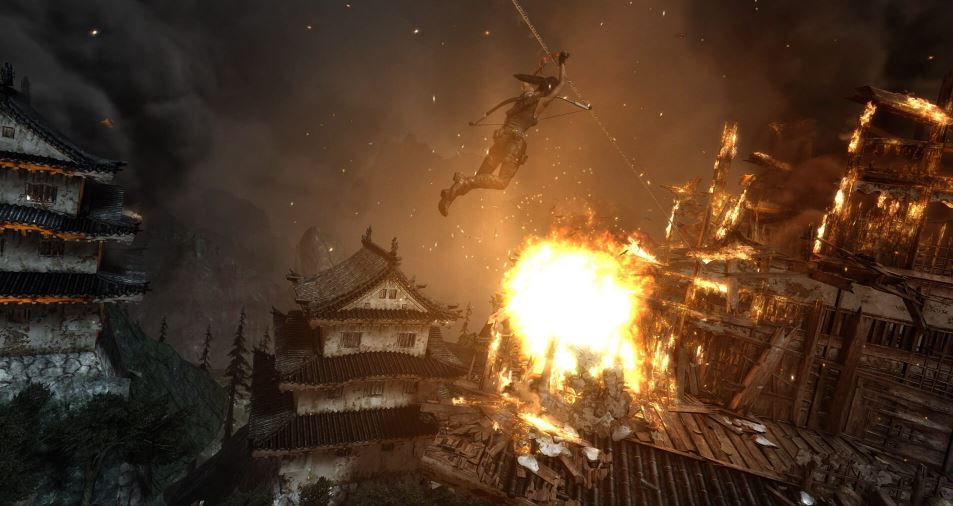 ROLE-PLAYING (RPG) GAMES
Role-playing games enhance the experience of becoming a character in another world. These games are focused on discovery and character evolution.
The RPG genre draws players into detailed environments, intricate character development and complex interactions.
RPGs are immersive games that use extensive worldbuilding and detailed worlds in which the protagonists exist.
This genre knows several subsets or subgenres, like Japanese role-playing games (JRPGs) and massively multiplayer online role-playing games (MMORPGs) that focus on cooperative playing with real-life players.
Role-playing video games are certainly the most difficult to organize and generate. They require a great deal of planning in terms of character leveling, puzzle crafting and dialogue.
A lackluster story just won't cut it in this genre.
Examples of RPG games include:
The Witcher
Fallout
The Legend of Zelda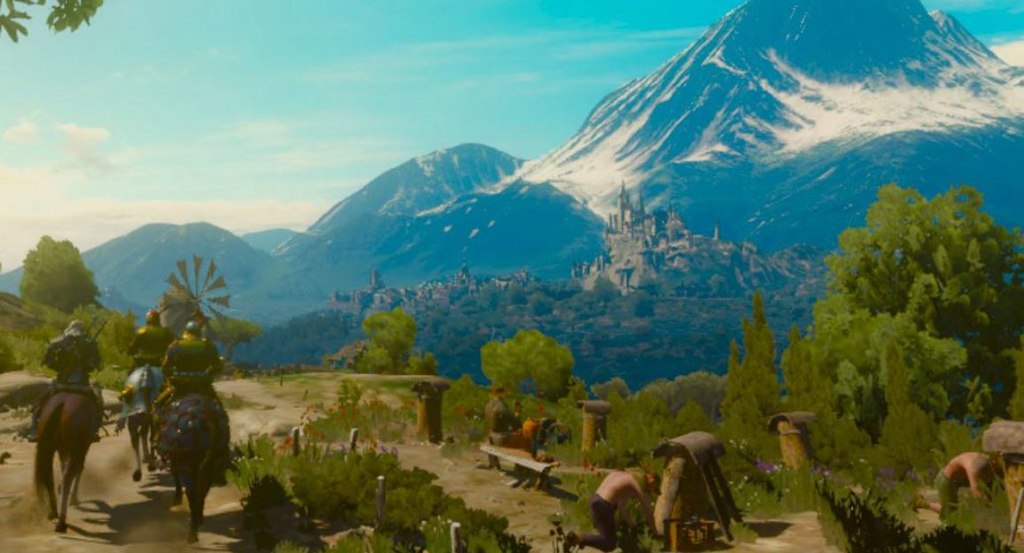 FIRST-PERSON AND THIRD-PERSON SHOOTERS
The shooter genre has developed into two main sub-genres: first-person shooters (FPS) and third-person shooters (TPS).
Plenty of cutting-edge games let players toggle between the two and choose the perspective they like more, but the first-person view in shooters has proven to be much more popular.
This genre has come a long way since the early days of arcade-style shooters with simplistic surroundings. Certain games integrate both first-person and third-person shooter elements.
For example, the Grand Theft Auto franchise would fall under the action-adventure genre with elements of the open-world, but it also has shooter aspects to it.
Action takes place in complex environments that can be destroyed – due to the explosive damage the protagonists inflict on them. That's why designing a shooter requires meticulous attention to detail.
Shooters need to be very fast and smooth. Finding a balance between good graphics and great performance is the name of the game here.
Examples of FPS games include:
Halo
Half-Life
Call of Duty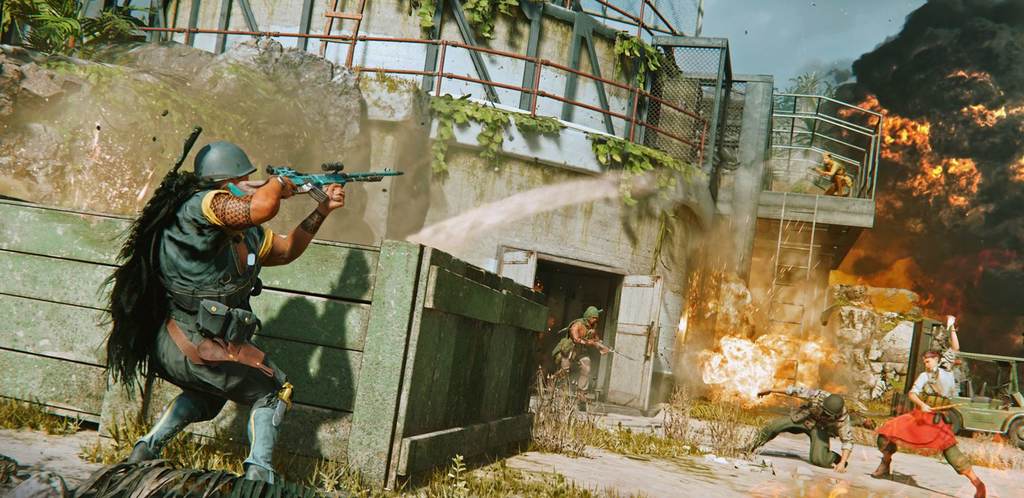 Want to create video game characters? These 7 tools are for you!
SANDBOX (OPEN WORLD) GAMES
"Sandbox" refers to players having a choice in an open world environment that may or may not have linear gameplay.
In non-linear sandbox games, a player usually has the main mission and a narrative to follow, along with multiple side quests and tasks.
Open world games have immersive environments, while game characters are equipped with the real-life abilities and mechanics to explore them all.
Sandbox/open-world titles have grown hugely in popularity in recent years.
With gaming consoles and computers having more powerful configurations, these games – which require a lot of resources – finally have the tech backing they need to operate well.
From the game-creation standpoint, designing open-world games is surely the most complex undertaking of all.
These highly conceptual games occupy huge databases and bandwidths as they contain massive worlds, making them the closest thing to real life.
It's important to get a grasp of the technical requirements and resource usage to create a sandbox game that is not buggy and glitchy.
However, as difficult as it may seem, creating a sturdy, well-functioning open-world game, could potentially be a market-winning tactic.
Examples of Sandbox games include:
Assassin's Creed
Grand Theft Auto
Cyberpunk 2077
REAL-TIME STRATEGY (RTS) GAMES
Strategy games give players complete control over a world or a civilization, from its inception and development to its final form.
Strategy games exist as either turn-based challenges that players need to overcome through meticulous tactics, or real-time games where human players and AI control different factions and compete against each other.
RTS games commonly consist of map management and resource gathering and feature a birds-eye overview of the terrain.
Creating a real-time strategy game is a complex undertaking in terms of terrain activity.
First, you must develop a compelling theme or a story and then create diverse nations or civilizations for players to choose from.
Examples of RTS games include:
Age of Empires
Warcraft
Warhammer 40,000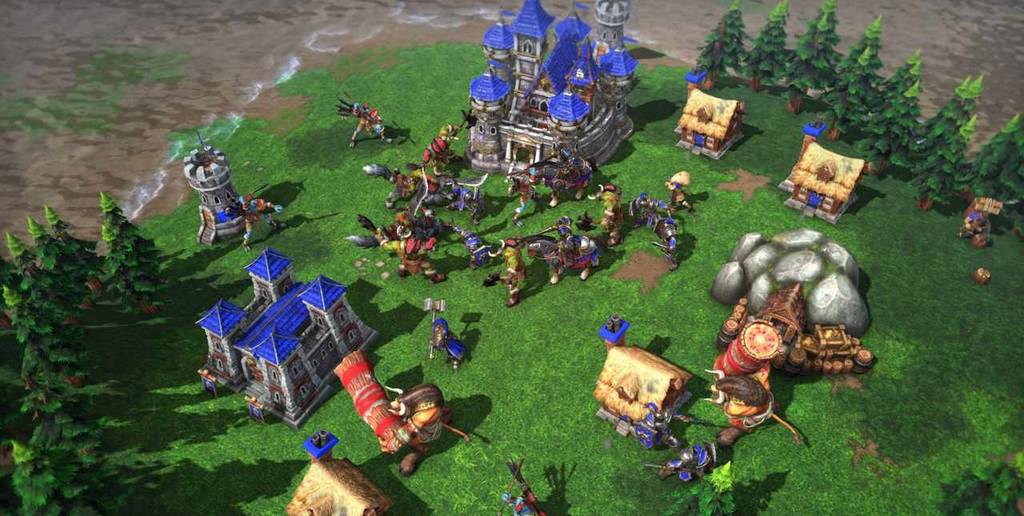 SIMULATION GAMES
Simulation games emulate or mimic aspects of real life, such as running a business or managing a complex, functional city.
While not as popular as other video game genres, simulation games are popular in their own right – just think of how much time your sim-loving friends spend indulging in the genre while creating Simoleons and building houses for them.
Learn how to create your own video game!
The huge upside of making simulation games: their simplicity.
Sure, you can come up with some pretty complex environments and systems, but once you've got the nuts and bolts of your simulation game laid out, the rest is usually a matter of building on an already established scenario.
Nowhere is this truer than in vehicle and flight simulators, because once you create the cockpits and environments, all you need to come up with is a series of real-life physics challenges to make the game more interesting.
Examples of simulation games include:
Sim City
The Sims
Football Manager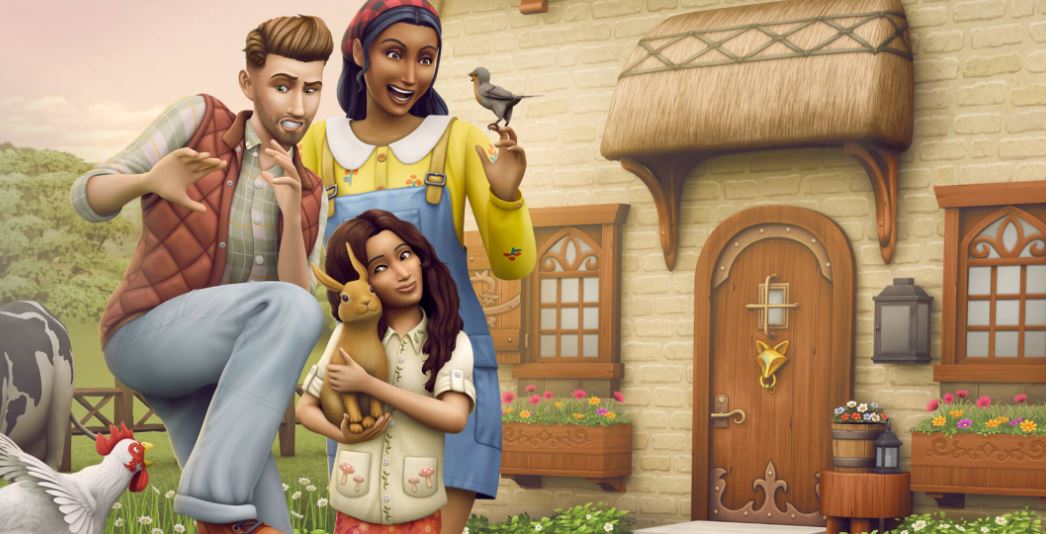 PUZZLE GAMES
Puzzle games are the biggest sellers on smartphones and tablets.
But before starting your quest to build the perfect puzzler, here are some questions to ask yourself:
How do I keep the game challenging?
Do I provide hints or solutions to the puzzle?
What mechanics will I use in the game?
With puzzle games, you can make money by selling packages of power-ups or other types of in-game help to players. Along these lines, you need to create something difficult but still enjoyable.
Funny enough, sometimes the best games are those that take an earlier popular design and give it a unique spin.
All you really need to think about is the type of audience you want playing your game and then craft a game design that speaks to them.
Other than that, the possibilities with puzzle games are absolutely endless.
Examples of puzzle games include: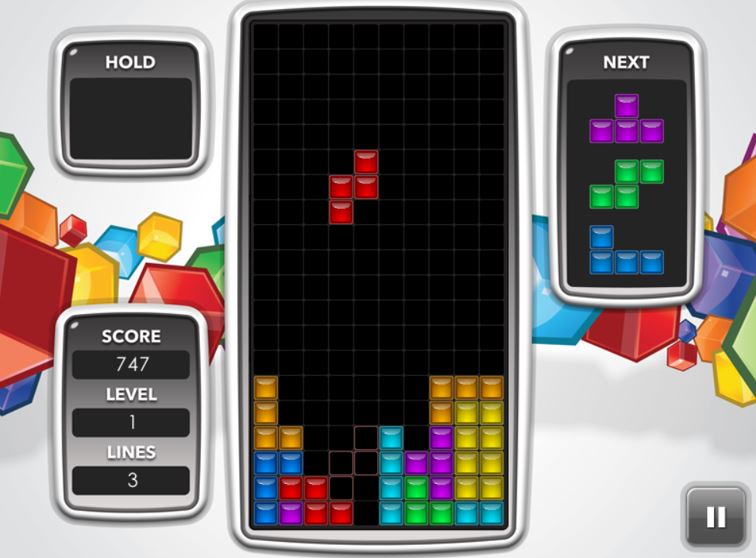 Trends For Gaming Genres In 2022
In terms of game design trends for 2022, industry experts predict the following:
There will be more enhanced VR experiences
Accessibility will take off
There will be more cross-platform gaming options
So, what does this mean for you as someone who's going to create a video game?
Well, if you're going to design a PC game or console game, the action genre is your best bet for becoming popular, while social games, particularly in the puzzle/board game/card game/game show genres, will outperform everything else on smartphones and tablets.
Yet, as much as these numbers matter in terms of what's popular on each platform, designing a video game should really be about creating something you're passionate about.
VIRTUAL REALITY AND METAVERSE GAMING
Virtual Reality (VR) and metaverse games provide users with unparalleled gaming experiences.
Technology advancements have enabled gamers to dive deep into surreal worlds and experience them as reality.
VR headsets, such as Meta's Quest series, immerse users into artificial scenarios while hand controllers help translate their gestures from real life to virtual reality. They come particularly handy in metaverse gaming that relies heavily on the use of VR devices.
Over the last few years, largely due to the development of the Metaverse, VR and metaverse games have tremendously grown in popularity. As a result, the revenue of the VR gaming market surged from 0.5 billion dollars in 2017 to 1.4 billion dollars in 2021.
The numbers are expected to grow even more in the years to come.
In 2023, Meta will release the Quest 3 headset series with a 50% sharper image than its predecessor, Quest 2.
PlayStation has also announced the release of its new headset for the PS5. According to reports, the PlayStation VR 2 series will also hit the market in 2023.
If you decide to create a VR game, one thing's for certain — you'd have to pay a lot of attention even to the smallest of details and make them as accurate as possible, including textures, sounds, characters' emotions, etc.
Your game should immerse users into a made-up scenario but make them feel like they've stepped into their new reality.
ACCESSIBILITY
Video game developers are now paying much more attention to making their products accessible to anyone.
In October 2021, Microsoft introduced accessibility tags to Xbox to help players understand what kinds of features each game includes.
Sony followed suit in December — they launched a website on which they display information regarding the accessibility of their PS4 and PS5 games.
Microsoft also started a program to evaluate PC and Xbox games and determine how inclusive they are. They also created The Tech Lab, a space dedicated to inclusive gaming.
Microsoft encourages gamers with disabilities to join them in The Lab, use their products so that engineers can better understand how to create fun, inclusive games.
Making games accessible to everyone will be paramount in the future.
If you decide to integrate accessibility features, make sure to engage accessibility experts and players with disabilities. Listen to their feedback to ensure your game is fit for all.
Game Genre Stats That Will Affect The Industry – And Your Decision
According to 2021 research, there are 3.1 billion gamers worldwide!
That's quite a market and quite an opportunity for game makers.
Men and women have different gaming genre preferences and they explore these across different devices.
For instance, men prefer shooters both on consoles and PCs, but they most frequently go for strategy games on mobile devices.
Women, on the other hand, are action/adventure game players on consoles and PCs, while on mobile devices, they mostly play puzzle games.
If diving into a popular genre is important to you, here are some figures to consider:
Of the 227 million Americans who play video games across the country, 69% play more than 12 hours per week. And here's what they're playing:
26.9% play some type of action game
20.9% are interested in shooter games
11.3% prefer role-playing games
Surprisingly, most of these games are being played on PCs or dedicated gaming consoles, both of which hover around 60% among the top gaming devices.
Smartphones and tablets, however, have been gaining steam in the last few years, with social puzzle games on these devices leading by a wide margin.
Discover the best video games based on comic books!
So, Which Video Game Genre Should You Choose?
The video game industry is thriving and becoming massively diversified with new platforms, consoles and genres appearing on a regular basis.
Before deciding on the genre, consider your potential market, gaming platforms and in-house capacities for designing and developing a game.
Each genre has its own unique audience. Your post-launch marketing efforts will also determine how many potential players you will be able to reach and how successful your game will be.
What's your favorite video game genre? What type of video game would you like to create? Let us know!
Categories: