BioWars game characters were devised using powerful character creation software.
Globally, approximately 2.7 billion people play video games, and in three-quarters of US households, there's at least one gamer.
Video games are massively popular because they are entertaining and, more often than not, educational. They take users on exciting adventures, allowing them to experience new, imaginative worlds.
And while playing video games is great fun, creating them requires a lot of work.
Once you pick the game genre you wish to focus on and select the tools to help you craft the game, next comes finding a good character creation software.
To help you turn video game characters from your imagination into virtual reality, we compiled a list of some of the best character design software on the web. Our roundup of the best character creation software in 2022 includes:
Autodesk Maya
Autodesk 3ds Max
ZBrush
Poser
Blender
MakeHuman
Daz 3D
Now, let's explore what each platform has to offer!
Meet the warriors of the BioWars Universe!
1. Autodesk Maya — The Most Robust Character Creation Software
Proficiency: For advanced users
Pricing: Starts at $215 per month
Free trial: Yes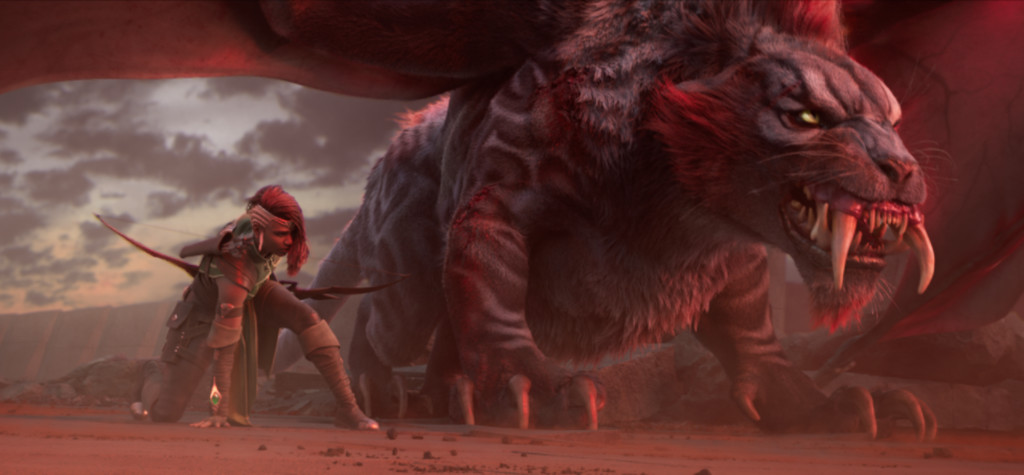 Developed for interactive 3D rendering in video games, animated films, television and movies, Maya has been used in everything from Game of Thrones and Spider-Man to Halo and numerous Pixar films.
Since it was first released in 1998, Maya has become somewhat of a gold standard for character creation. And that is largely due to its extensive functionality.
There is little that Maya cannot do when it comes to character creation, including:
Visual effects
3D animation
Rigging
3D rendering and shading
3D modeling
Motion graphics
Maya's rich functionality makes it the best 3D character creation app on the market.
However, the power and flexibility of this software comes at the expense of two drawbacks that can be a decisive factor:
Significant cost: Like most Autodesk products, Maya is not exactly cheap. Depending on the billing plan, it will set you back $215 per month, $1,700 per year, or $4,590 for three years of access. This pricing can put a significant dent in the budget of a small independent studio or be completely inaccessible to up-and-coming designers.
Complexity: Maya might be a very powerful tool, but it's hardly friendly to users who are not familiar with it. It has quite a learning curve and mastering all its features can take a lot of time and effort.
This terrific tool allows you to sculpt and paint your character in ways that few other tools dare to dream of. And if you're looking for a powerful character creation and animation software, Maya is the way to go.
Just remember that this software is a significant investment and novice users will most likely take a while to master it.
There are wars raging within you! Find out what they are like and explore the BioWars Universe!
2. Autodesk 3ds Max — The Most Intuitive Character Design Software
Proficiency: For beginners and advanced users alike
Pricing: Starts at $215 per month
Free trial: Yes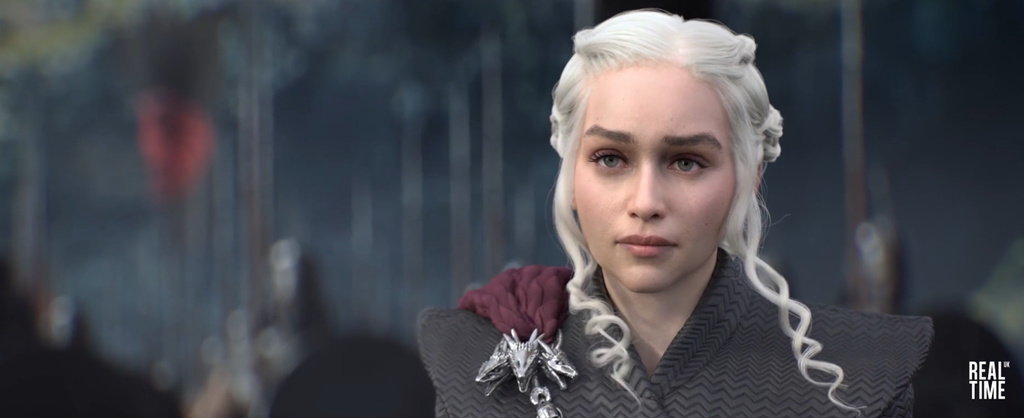 Maya's biggest rival is another Autodesk tool that's become a top character creation app among video game programmers and designers around the world. If you've seen Harry Potter or any of the X-Men movies, then you've already seen 3ds Max at its best.
This character design software makes 3D rendering easier than Maya, even allowing you to import real-world images that can be turned into digital models on your computer screen.
While the two apps are quite similar in terms of functionality, 3ds Max is more optimized for:
Modeling and texturing
Animation and effects
Design and visualization
3ds Max is generally considered to be easier to master than Maya, due to its more straightforward interface.
However, the pricing can still be a concern, as 3ds Max costs exactly the same as Maya.
Want to learn how to draw comic book characters? We'll show you how!
3. ZBrush Is A Crowd — The Most Practical Video Game Character Sculpting Tool
Proficiency: For beginners and advanced users alike
Pricing: Starts at $39.95 per month
Free trial: No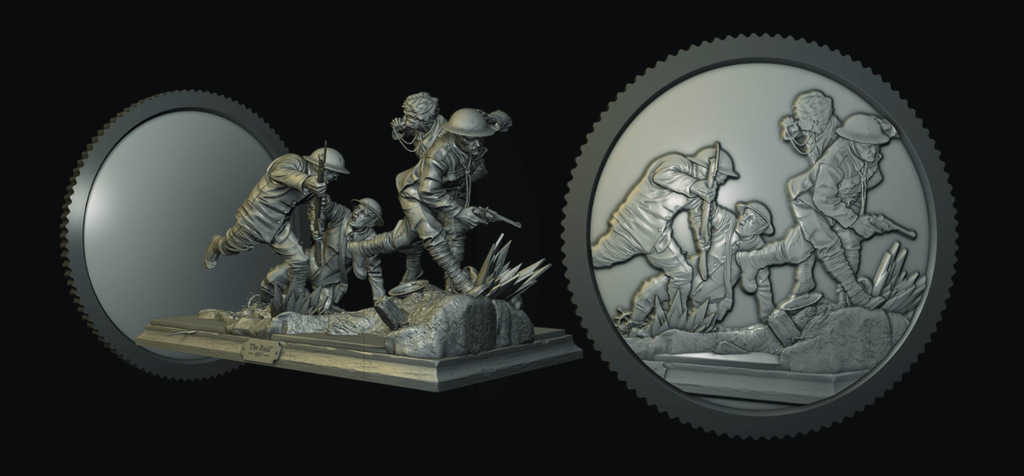 Using its branded "pixol" technology, ZBrush is a great alternative to Autodesk tools for modeling, texturing and painting high-resolution 3D video game character models.
ZBrush is more than just a drawing software — it's really more of a handy sculpting tool that doesn't eat up your processor as much as other character creation apps out there.
ZBrush has several unique features that differentiate it from the competing software, such as:
2.5D Tool: In addition to 3D modeling, ZBrush also offers the so-called 2.5D Tool, which adds 3D rendering to a 2D canvas, allowing you to create artwork and textures with a depth effect.
ZSpheres: ZSpheres is the exact feature that led many to refer to ZBrush as a sculpting tool and not a 3D modeling tool. It allows you to quickly create a 3D model from a single sphere, akin to a piece of clay, apply textures onto it and animate it.
Polypaint: Polypaint is essentially a painting brush on steroids. It allows you to color and texture your 3D models via a variety of brushes and patterns. Its main advantage is that it doesn't just add a color or texture overlay to your model but, rather, changes the color of the texture of individual polygons that the model is made up of, enabling you to achieve a smooth, natural look.
While ZBrush might not be as capable at character animation as Maya or 3ds Max, its modeling capabilities are unparallel.
Another unparalleled aspect of ZBrush is affordability: it's available on a subscription basis for $39.95 per month, while the lifetime license will set you back $895. Compared to the Autodesk tools, that's quite affordable.
And if ZBrush is good enough for Assassin's Creed and Gears of War, you'll probably enjoy taking this character creation app for a video game designing spin.
4. Poser — The Most Powerful Software For Creating Poly-mesh Figures
Proficiency: For beginners and advanced users
Pricing: $249
Free trial: Yes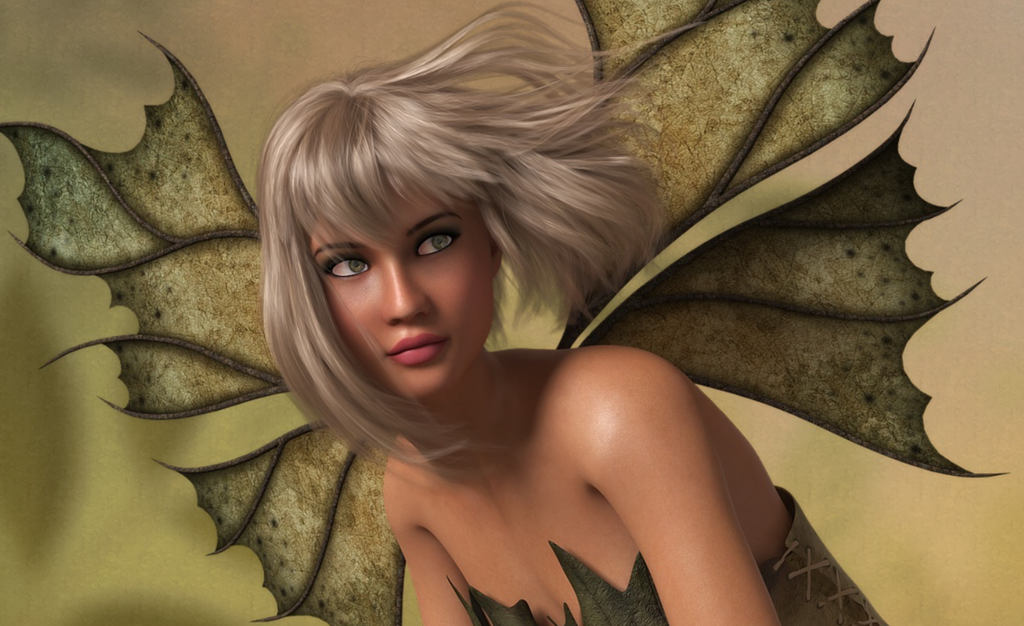 If you're interested in creating 3D poly-mesh human figures, Poser is the software to go.
This 3D character creation and animation software has been around since 1995. It's widely used in popular media, documentaries, and talk shows such as The Colbert Report and Jimmy Kimmel Live!
Poser's user interface may not be as modern as on some other apps we reviewed in this post, but its functionality is by no means subpar to that of its competitors.
One of its particularly strong assets is the extensive library of readymade content you can use for your projects. Poser's library includes:
Characters, such as humans, cartoon characters, skeletons, etc.
A myriad of facial expressions to choose from
All kinds of hairstyles
Body poses
Hand types
3D scenery
Aside from creating realistic poly-mesh figures, you can also devise sci-fi characters with Poser. Moreover, this software lets you create figures that move, dance, or walk, just like real-life humans do.
If you decide to give Poser a go, you will have the possibility to try it out for free during a 21-day trial. If you like it, you can purchase it for $249 (or $129 if you need to upgrade from the older to the latest version).
5. Blender — The Most Flexible Free Open-Source Character Creation Software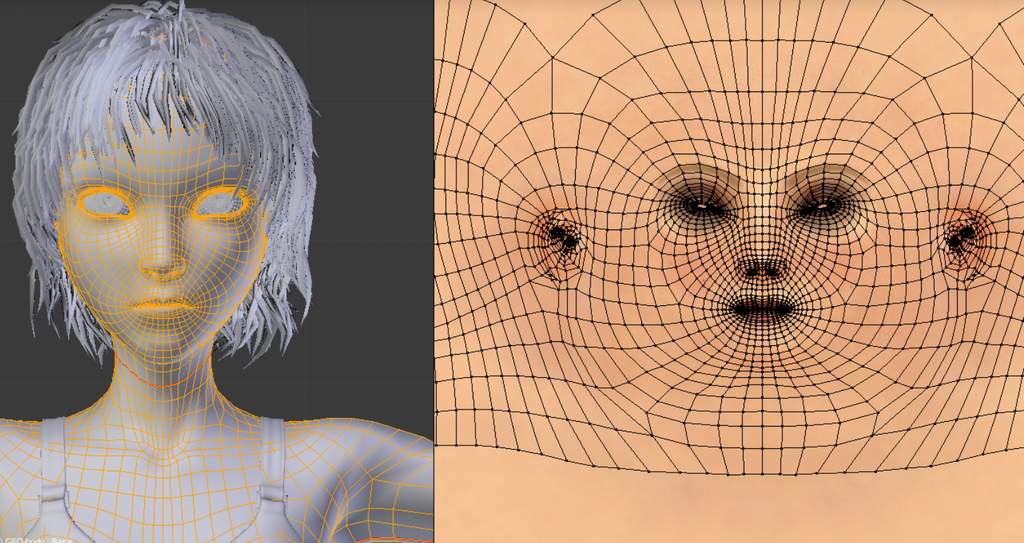 While it isn't as powerful as some of the other programs mentioned above, Blender is the best free video game character creation tool.
Even though this app might not be as sophisticated as the paid tools we've mentioned above, it still offers a vast array of features for rendering, modeling, animating, rigging and even video editing.
Blender is an open-source app, meaning you can fully customize the software to your needs. The app is built on a custom architecture, but you can tinker with its internal software framework and change the interface or the shortcuts to your liking.
Blender is a character design software with a strong user community.
As is usually the case with open-source software and projects, Blender is powered and partially developed by its users. They are eager to put their custom-developed plugins up for grabs or simply answer any questions you may have.
Blender maintains several websites and forums that allow users to interact with each other, share advice or ideas and provide tech support, including:
A Stack Exchange portal
A Discord server
A news & updates website
A forum for artists
And while the fact that Blender is an open-source software with a strong user community may be its strongest advantage, it's also its main flaw. The open-source nature means that Blender's software architecture can be manipulated by anyone and, as a result, the user experience is likely to be far from polished.
Similarly to the more complex apps (such as Maya), Blender can take a while to fully master.
The community can also do more harm than good. The custom extensions and plugins made by other users vary in quality and sometimes just getting them to work as they should can significantly affect your workflow.
Regardless of some potential hardships you could face with Blender, this character design software is entirely free. And considering the number of practical features it packs, it's definitely a great app for anyone looking to start creating video game characters.
Interested in learning more about video game design? Let us teach you!
6. MakeHuman —The Most User-Friendly 3D Graphics Tool
Proficiency: For beginners and advanced users
Pricing: Free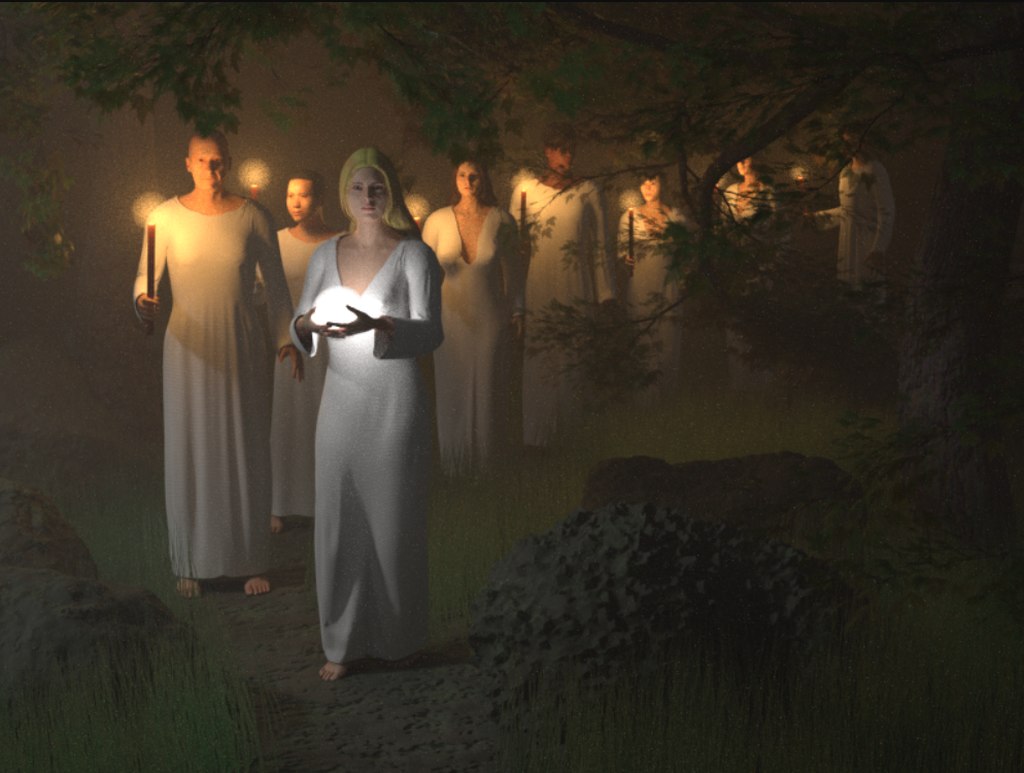 Just like its name suggests, MakeHuman is a 3D graphics tool that can help you make realistic human beings.
This is also a free open-source software and, overall, one of the best free 3D graphics tools out there.
One of the biggest qualities of the MakeHuman software is its ease of use.
The entire modeling process is controlled via a set of toggles and sliders that allow you to alter the appearance of your humanoid model. In fact, MakeHuman allows you to manipulate two types of character properties:
Macro: These are the basic features of a human body, such as weight, age, sex and ethnicity.
Details: These include the smaller, more subtle characteristics, such as the ear shape, the finger length and the nose size.
The combination of these two types of controls lets you create a realistic character model with great precision.
But no matter how practical and flexible the MakeHuman features may be, this character creation app doesn't enable you to animate your humanoid or embellish it with exotic or fictional features. In other words, if the character you have in mind is an anthropomorphic lizard, MakeHuman might not be the app to go for.
The good news is that the developers of MakeHuman are aware of its limitations. That's why they offer the possibility of integrating this software with other apps, such as Blender. That way, you can further modify your character and enhance its appearance.
If you're only just starting to create game characters on your own, MakeHuman is a great app to start with. You can begin by making yourself into an avatar for a little MakeHuman practice session.
Thinking of creating a game app? We can help!
7. Daz 3D — The Most Versatile Character Design Software With Poseable Figures
Proficiency: For beginners and advanced users
Pricing: Free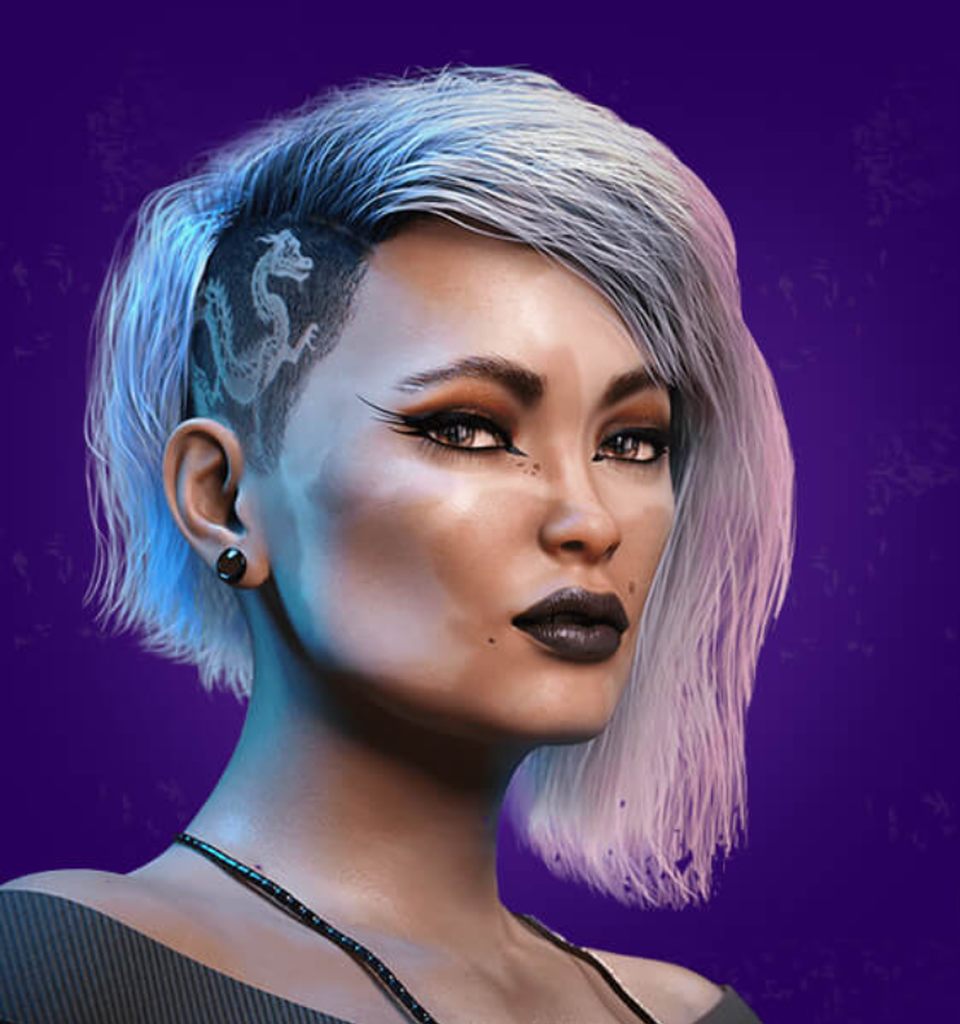 Daz 3D enables you to create realistic 3D video game characters.
The software provides you with poseable characters you can customize to your liking. Two of its poseable models, Michael and Victoria, are among the most widely used 3D characters in the world. Remember the TV series Bones? Michael was their favorite in crime scene simulations.
The basic version of Daz 3D is free and the studio releases a collection of freebies every week. You can use the software to control:
Body shapes
Character poses
Body accessories and details
Clothes
If the free content does not offer you enough flexibility and you're not happy with the free poseable models, you can purchase premium 3D characters and bundles from Daz 3D's extensive library.
The company recently launched an NFT collection of hyper-realistic models a.k.a. the Non-Fungible People (NFP) for the metaverse. If you join Daz 3D on Discord, you'll have the chance to win some NFP for your projects.
In case you need help finding your way around the software, you can watch free video tutorials or join forum discussions to ask other users for assistance.
Once you master the software and perfect the skill of making 3D video game characters, you can sell them to the studio and start earning money for your content.
So, What Is The Best Character Creation Software? Let's Recap!
If you wish to get into character creation and modeling, you can easily find software that will suit your needs, skills and your budget.
The free open-source apps MakeHuman is the best character creation apps for beginners who are just starting to get into character design. The platform is relatively simple to use and allows you to explore the basics of 3D modeling and rendering.
Poser should be your number one choice if you're interested in implementing poly-mesh figures into your games. This platform may seem a bit confusing at first because of its slightly outdated interface, but give it some time to get used to it.
ZBrush, Belnder, and Daz 3D are the perfect apps for the more advanced users who already have some skills and wouldn't mind investing in powerful, versatile tools that will help them visualize their character ideas.
Finally, 3ds Max and Maya are the best character design apps suited for the more advanced users who are already quite skilled in 3D modeling and would like to produce industrial-grade designs.
Wondering how to market your game? We know how!
Categories: