Happy Friyay, everyone!
We're wrapping this week up with some true eye candy.
We're slowly transitioning into the three-dimensional world.
Get ready to feast your eyes on the mesmerizing 3D rendition of Alpha-1 — a T-Cell lymphocyte and a brave protector of the BIOCOSMOS: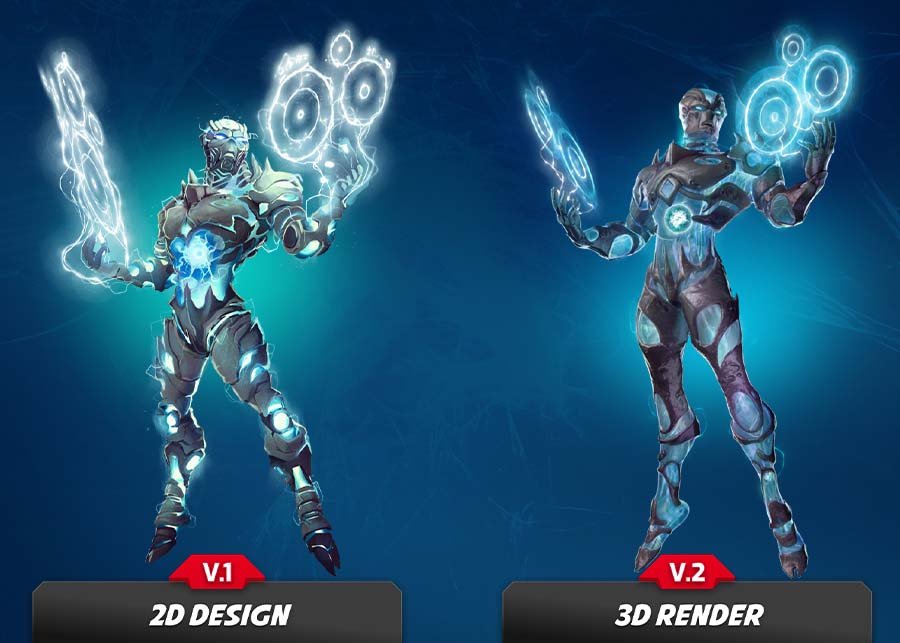 Goncalo, the resident BIOWARS artist, created both, the 2D and 3D versions of Alpha-1.
Just look at that play of light and shadow accentuates every curve, creating a lifelike presence that almost leaps off the screen or page!
Whether in the charm of 2D or the immersive realism of 3D, Alpha-1 is a testament to the versatility and evolution of character design, showcasing the journey from simpler designs to the technological wonders of three-dimensional artistry!
Categories: