Greetings, comic book fans. Biowars is here with another thrilling edition of our "Create Your Own Comic Book" and "Art Academy" series, where we've already covered such topics as the top digital drawing tools and how to draw comic book characters.
For those who prefer the more traditional method of drawing a comic book, also known as the old school approach, you'll want to make sure you have a few tools at your disposal in order to do so. But don't worry about dropping $500 at your local art store just yet, because you're just getting started and can easily get by with a few basic items prior to channeling your inner Stan Lee or Frank Miller.
That being said, here are 4 essentials you'll need to start drawing your own comic book.


1. Wooden Pencils
The allure of the mechanical pencil is understandable – where else can you find a pencil that's continually sharp and ready for some comic book drawing action? But don't be fooled by the siren song of limitless lead, because working with a mechanical pencil will restrain you artistically when you get started on creating your comic.
For drawing purposes, it's best to go with the classic #2 yellow pencil. You know, the one you probably used throughout elementary school (and beyond) and already eliminated the learning curve. It's there for you when you need to draw a strong, distinct line – just sharpen it up to a nice point and it'll do the job. Shading and light sketching? Also not a problem. Just dull the lead a little bit and apply the right kind of pressure and soon enough you'll be on your way to mastering the basics of the world's most popular drawing tool.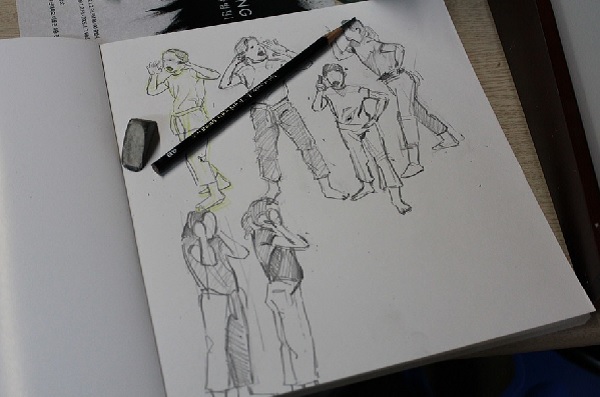 2. Drawing Paper and/or Sketchbook
While printer paper isn't a bad place to get started – as its ability to withstand the abuse of drawing and erasing multiple times is pretty forgiving – it's not going to stay your paper of choice for very long.
Ranging from rough to smooth textures, both sketchbooks and drawing paper offer a wide range of consistencies that are more complementary to your unique style as a comic book artist. It may take a little bit of trial and error, but eventually you'll settle on a look and feel that delivers the brand of art you're looking for. And in addition to being superior to printer paper in terms of quality and thickness, sketchbooks and drawing paper allows for a much better experience when you start the coloring process.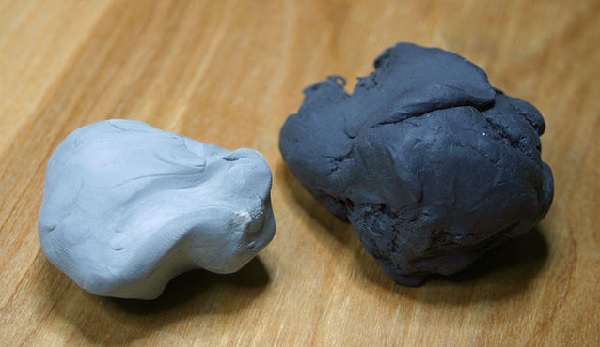 3. Erasers and Sharpeners
No matter what you learned in art class, it's best to steer yourself away from the pink parallelogram eraser and the tiny handheld sharpener you could easily replace with something from the cosmetic aisle. Neither of these will work very well for the amateur, much less for the budding veteran comic book artist.
Your best bet is to pick up a kneaded rubber eraser from a nearby art store (they can also be found at many supermarkets) because they offer a higher degree of flexibility when it comes to erasing. Not only can they be shaped into fine points for a tighter erasure, they can also be flattened out for the really big jobs, then kneaded back into a clean surface that you can use over and over.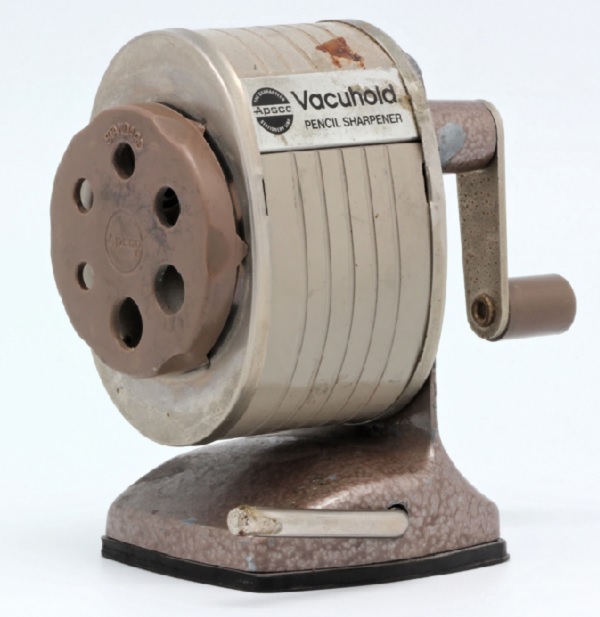 Now, when it comes to picking a pencil sharpener, there are plenty of options to choose from. While the handheld sharpeners do get a bad rap – as we already mentioned above – they can do the trick if you're willing to sacrifice some time (and maybe a few pencils) becoming an expert at it.
Personally, we at Biowars prefer the kind of sharpener you see in nearly every classroom across the country. Yes, the hand-cranked version you had to ask permission to use when you were just a wee lad or lady. If this doesn't suit your needs, you could always pick up a motorized version that pretty much does the same amount of work with significantly less effort involved.
4. Colored Pencils
Now that you have most of your drawing tools put together, the last item you'll need to add to your collection is a basic set of colored pencils. But remember, just as we mentioned with regards to art paper, the quality of your colored pencils can make a big difference in the overall appearance of your comic book art.
If you're just starting out, it's probably fine to break towards getting a smaller set of colored pencils on the lower, and cheaper, end of the spectrum. Once you're moving towards advancing your skillset, however, you'll want to invest in a larger, higher quality and more expensive set of colored pencils that will give you more leeway in developing color schemes and creating more vibrant art. Prismacolor is usually the top pick for many artists, but as always, find something that suits you and your style the best.
After you've given it some practice with these basic tools, you'll definitely want to build out your assortment of art supplies, which will only add greater depth to your expertise as a comic artist. But for now, just focus on learning the basics with the basics, and soon enough you'll be cranking out some really great material.