Whether you're a reluctant hero or you've been waiting for the call for a long time, now is your chance to save the world from any number of evildoers who are threatening to throw the world into chaos. That's right, right now you can take on a role as the savior of mankind (and in some cases take the reins of a villain) in these apps geared towards the superhero in all of us.

1. Injustice: Gods Among Us
Available on iTunes & Google Play
Get ready for an epic 3-on-3 conflict as you and players from around the world create your own team of superheroes and foes to battle against other online trios in many of your favorite comic book locations. The touch-based collectible card game features an enormous list of DC Comics characters whose moves, powers and gear level up as you progress, and it's currently available as a free download with access to in-app purchases.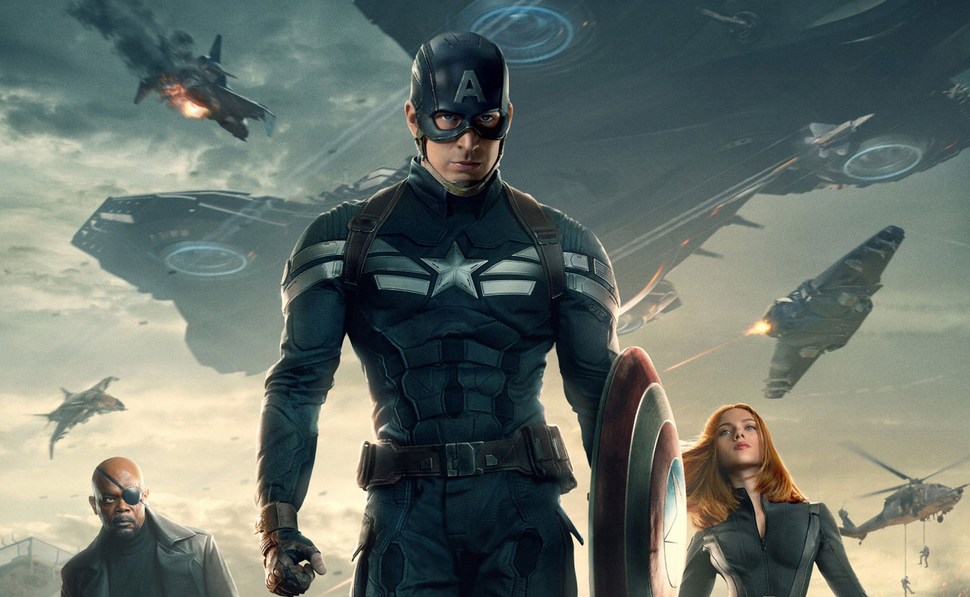 2. Captain America: The Winter Soldier
Available on iTunes & Google Play
Don the shield behind S.H.I.E.L.D. as you take control of the squeaky-clean Avenger Captain America who is struggling against villainous organizations preparing to sweep over the entire world. The free app offers single and multiplayer versions as well as in-app purchases designed to improve your battle skills and access to your S.H.I.E.L.D. Strike Team to overcome such foes as King Cobra, Taskmaster, The Winter Soldier and more.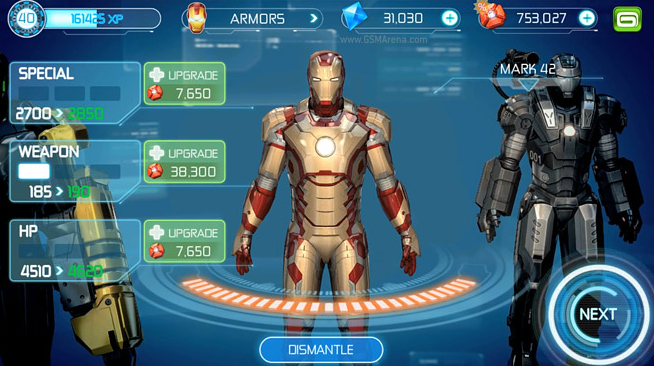 3. Iron Man 3
Available on iTunes & Google Play
While the Iron Man 3 app was released in 2013, much like the billionaire Tony Stark it's still at the top of its game. Rendered in 3D, the addictive runner puts you as the metal-clad peacekeeper against a nearly endless supply of A.I.M. foes in New York City, China and Malibu Shores on your way to even larger-than-life confrontations with the anti-heroes of Iron Man comics. The download is free, but like others it offers in-app purchases for more extreme leveling.

4. LEGO Marvel Super Heroes: Universe in Peril
Available on iTunes & Google Play
If you prefer to have an entire team of superheroes at your disposal, then download this app immediately to begin unlocking more than 91 playable characters in the Marvel Universe in order to save the world from Loki and others who are making an effort to destroy the world. The app is $4.99 for your Android device or your iPhone/iPad, but offers 45 suspenseful missions, challenging battles and the ability to switch between "Console" and "Touch Screen" controls to suit your preferred gaming style.

5. Batman: Arkham Origins
Available on iTunes & Google Play
An Editor's Choice pick on iTunes, the app came out in late 2013 but remains one of the premier Dark Knight games available, likely a result of its ability to connect to the console version of the game for additional exclusive content. With unlockables and in-app purchases that bring over 15 alternate Batsuits, 250+ skill upgrades and the ultimate collection of Batman's deadly peripherals, taking on such villains as Deathstroke, Copperhead, Deadshot, Bane and Blackmask won't ultimately be a problem.
Categories: