By Scott Humphrey
The event of the year for every lover of science fiction, action adventure, and comic book superhero satiation is no doubt, Comic Con.  Thousands flocked to San Diego this weekend to get their first glimpse of every major film, television show, and comic related anything that you can think of.  It's the best, the one and only.  There were a lot of happenings at this year's event, Some great panels for films and T.V. shows we have already had exposure to in one way or another, some interesting surprise extras, like the giant robot that greeted passersby, amazing fan costumes, and just all around interesting awesomeness.  That said, there is one announcement that was made that trumps it all; the sequel to Man of Steel will combine the 2 greatest superheroes of all time, Superman and Batman.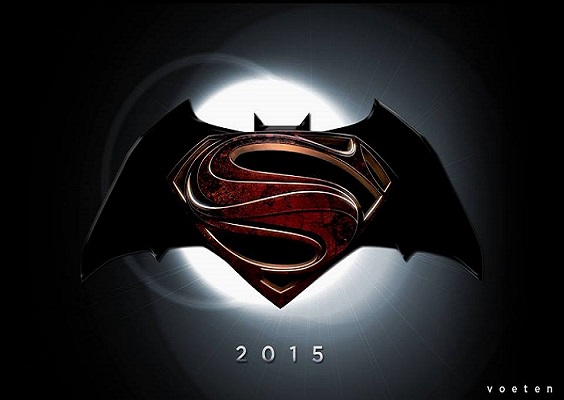 S v B
This announcement came with the logo you see above flashed on the screen behind Henry Lennix, the actor who played General Swanwick in Man of Steel read a monologue from Frank Miller's graphic novel, The Dark Knight Returns to a captivated crowd.  It's what Bruce Wayne, as the Dark Knight tells Superman as he has his hand around his throat, battered and beaten; telling him to always remember who had done it to him, and that he had taken it easy on him by letting Clark live.  It's possibly one of the best moments in comic book history.  There, I said it.
First, the logo.  I like the new batman logo they have used here.  It is sort of a throwback/merger of a few previous Batman logos, including the 1940 Batman & Robin: The Boy Wonder from Detective Comics; though it more closely resembles the 2008 Batman The Brave and the Bold symbol.  Some early reactions are mixed, who would've thought?  Personally, I think it's pretty sweet.  But the logo is just the first among many teasers we will get over the next 2 years.  The possibilities for this film are incredible.  These are giants in the cinematic superhero universe.  I don't think this movie will simply have these two battling it out the entire time, but it would make sense for there to be a lot of conflict once they come into contact with each other; especially if Superman is the one who treads on Batman's turf.   This will be spectacular.
Dawn of the Planet of the Apes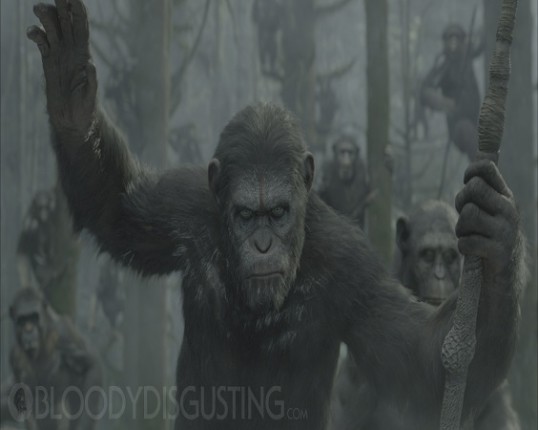 The Dawn of the Planet of the Apes is upon us, and they have released a new image of an aged Ceasar leading his band of intelligently evolved fellow apes.  The movie is eagerly anticipated as this franchise has sparked a lot of interest after its revival from the Rise of the Planets of the Apes.  This film has a small group of scientists in San Francisco trying desperately to survive a plague that has nearly wiped out humanity.  The footage shown at Comic Con revealed Clarke shouting in the woods, "I want to talk to Ceasar!" and then a close up of the ape with his followers.  They have also launched a viral campaign with a video on the virus infecting humanity.
X-Men: Days of Futures Past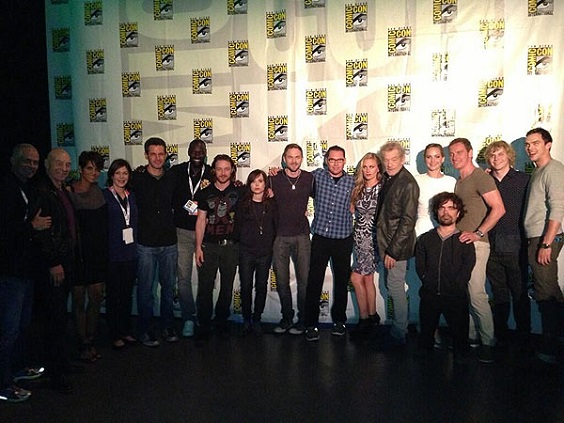 The entire cast of X-Men: Days of Futures Past was on hand at the panel for this upcoming installment of the successful franchise.  Hugh Jackman is running double duty between The Wolverine and this latest film in the successful ongoing series.  The film will have all members of the X-Men universe due to the time travel aspect, which I think everyone can agree will be nothing short of incredible.  Bryan Singer is back at the helm, and fans are excited to see what he has to bring to it after nearly a decade away from the franchise.
This was an exciting year for fans, with some amazing announcements, insights, and things to look forward to.  I for one am pumped to see each and every one of the films  coming out in the next year, as I am sure you all are too.  I have to say once more ending off here, that the Bat and the Man of Steel facing off and possibly joining forces will be the thing I want to see most, it is the apex of awesome.  Let us know what you think about Comic Con 2013.  Sound off!
Scott Humphrey is a digital marketing specialist and writer for Blue Fountain Media.  He has also written for a variety of online magazines, blogs, and websites on many different topics.  When he is not stalking the internet for comic book and superhero material, he is intently focused on being awesome.
Categories: