Why We Can't Wait to Kneel Before Zod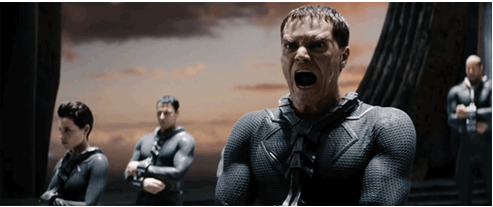 With the recent release of the latest Man of Steel trailer we can now see some of the high-flying action fans have been clamoring for.  Most of us care the most about getting a good look at the Man of Steel's iconic nemesis, General Zod.
Needless to say, Michael Shannon's Zod looks to be electrifying in the recent trailer.  There are only a few clips of him but they show a menacing and maniacal character driven to kill the son of Jor-El.   In one clip it shows Zod getting into the face of Superman's mother, Lara Lor-Van.
With a quiet intensity he asks her, "Do you think your son is safe?"  In the very next clip he is in handcuffs screaming, "I will find him!"  This looks to be a much more unhinged General Zod than the previous incarnation by Terrance Stamp in 1980's Superman 2.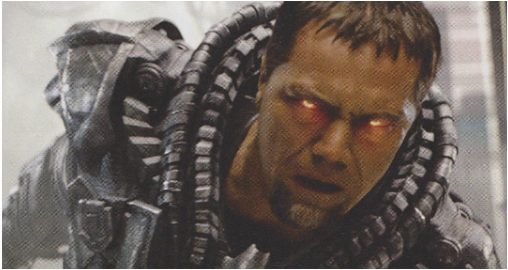 The new trailer gives us a lot more action and a look at Krypton for the first time, which appears to be quite alien compared to earlier versions of the planet.  Krypton appears to be in all-out war, and as in previous storylines, it seems Zod is the one behind the mutiny.
Michael Shannon has done some outstanding work in every one of his roles to date, and always brings a unique intensity and unpredictable essence to his characters.  There looks to be a lot of battle sequences between Superman and Zod, with lots of punches being thrown in the trailer.  This is just a taste, and we're willing to bet the fight scenes will be something spectacular, with all powers on display – something Superman fans have been waiting for.